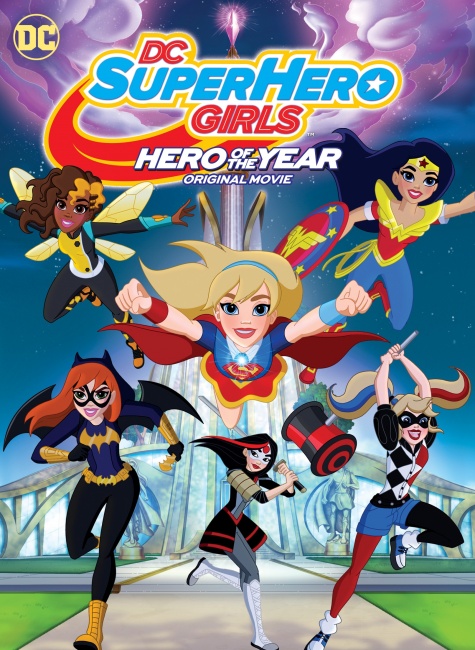 Warner Bros. Home Entertainment has announced the August 23 release of
DC Super Hero Girls: Hero of the Year
, the first DC Super Hero Girls direct-to-video feature, featuring the teen superheroines of Super Hero High, Wonder Woman, Batgirl, Supergirl, Harley Quinn, Bumblebee, Poison Ivy, and Katana, in adventures designed to appeal to girls from 6-12.
As special features, the DVD will include six animated shorts, three of which are "Hero of the Month" profiles of Wonder Woman, Bumblebee, and Poison Ivy, while the other three are "Fall into Superhero High," "Clubbing," and "Saving the Day." Some of the shorts in the home video release have previously been released on the web; the rest presumably will be.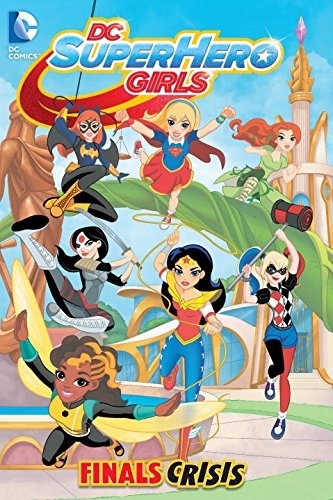 Last year DC launched its
DC Super Hero Girls
multi-media IP with web shorts (see "
DC Launches DC Super Hero Girls Universe
," and "
DC Launches Girls IP, Announces First OGN
"), and announced big plans.
The energy behind the property has only picked up in 2016. Boomerang aired a one-hour Super Hero High animated special on March 19, as Mattel launched the toy line exclusively in Target to good response (see "Mattel Very Encouraged With DC Super Girls"), and the first prose Super Hero Girls novel debuted.
DC made Super Hero Girls #1 a Free Comic Book Day Giveaway, and the 128-page original graphic novel Super Hero Girls: Finals Crisis, which was written by Shea Fontaine and illustrated by Yancey Labat, is slated to be released on July 5 with a cover price of $9.98, while another graphic novel from the same creators, Super Hero Girls: Hits and Myths, is due in November. The Mattel toy line is slated to expand beyond Target to other retailers this month.
The 72-minute DC Super Hero Girls: Hero of the Year DVD will have an MSRP of $19.98. Since we are now living in the post-DVD era it should be noted that DC Super Hero Girls: Hero of the Year will be available to purchase digitally on August 9.