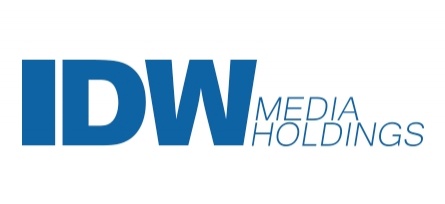 IDW Media Holdings, parent of IDW Publishing, IDW Games, and related entities is raising $4 million in a private placement to existing shareholders, the company announced. The money raised will be used to fund IDW Entertainment, a division formed in 2013 to produce TV programming based on IDW properties (see "
IDW Launches TV Development Division
"), and for general working capital purposes, according to the announcement.
The offering is only open to existing shareholders of more than 3,000 shares, who may invest up to 5% of their ownership. Share price for the Class B common shares will be at $21.38 per share. The stock closed on June 24 at $35.50 per share, meaning that the existing shareholders will get a significant discount from the current price (although shares traded below the offering level as recently as April).
Two current investors, Board Chairman Howard Jonas, founder of IDT Corporation, and Raging Capital Master Fund, which owns 18% of the company (see "
Large Shareholder Joins IDW Board
"
), have agreed to invest $2 million and $600,000, respectively, in the raise, and to purchase any shares not purchased by other eligible holders on a pro rata basis. The shares in the non-brokered placement will be subject to a lock-up for six months after the placement closes.