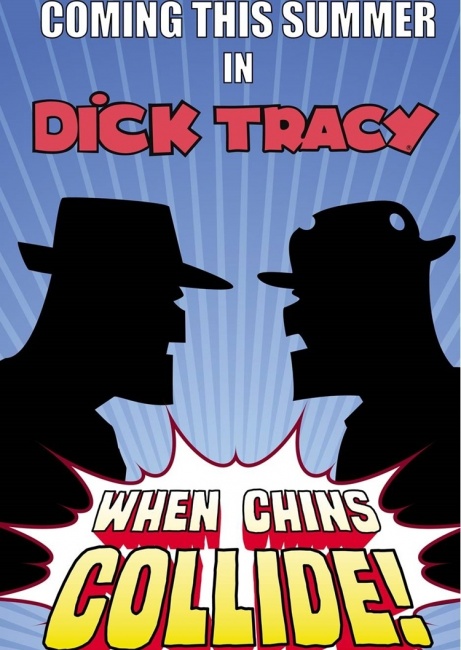 L'il Abner
character Fearless Fosdick, a parody of Dick Tracy, is guest-starring this week in the Sunday and daily
Dick Tracy
newspaper strips.
Fosdick was introduced in the
L'il Abner
strip by Al Capp in the 1940s; in the story Abner was a fan of the Tracy-like detective. Fosdick's adventures were a step beyond, though, battling villains such as the Chippendale Chair and Anyface.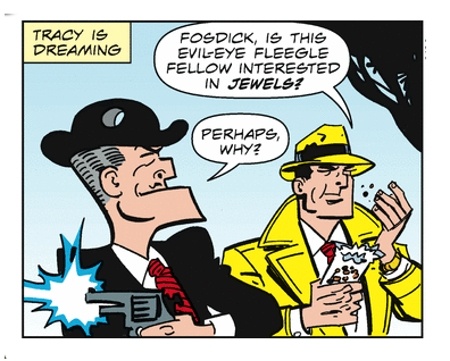 In the
Dick Tracy
strip this week, the villain is
L'il Abner
character Evil-Eye Fleegle. The strips featuring Fearless Fosdick are running June 26 through Sunday, July 3.
Publisher and author Denis Kitchen brought the two parties together. The strip is being produced by Joe staton (art), Mike Curtis (script), Shelley Pleger (inks and lettering), Shane Fisher (Sunday coloring) and Lt. Walt Reimer (police advisor).