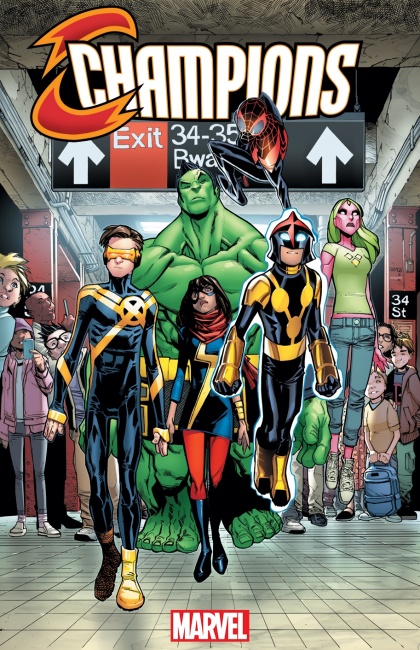 In the wake of
Civil War II
, which fractured the Marvel Universe, the Champions will rise.
Mark Waid and Humberto Ramos will introduce the new ongoing series Champions in October. The teen team will be composed of Ms. Marvel, Miles Morales, Nova, Viv Vision and the Totally Awesome Hulk. The new team will have a new approach to heroics, and they don't need Tony Stark or Captain America to tell them how to behave.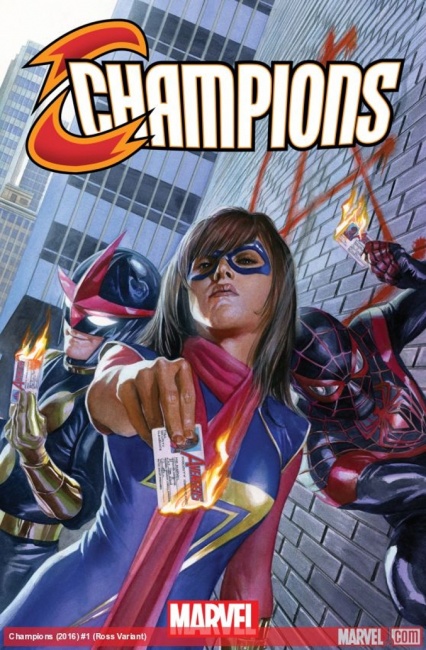 "To their mind – the reputation of super heroes has taken a very public beating and they're very intent in proving to the world that super heroes still have value and still have relevance," series writer Mark Waid said, adding the series will focus more on common-people problems rather than fighting super villains.
Marvel last published a Champions title in the 1970s.
Marvel teased the new series with a group of "I Quit" images last week showing team members leaving their previous groups.
See teasers in gallery below.