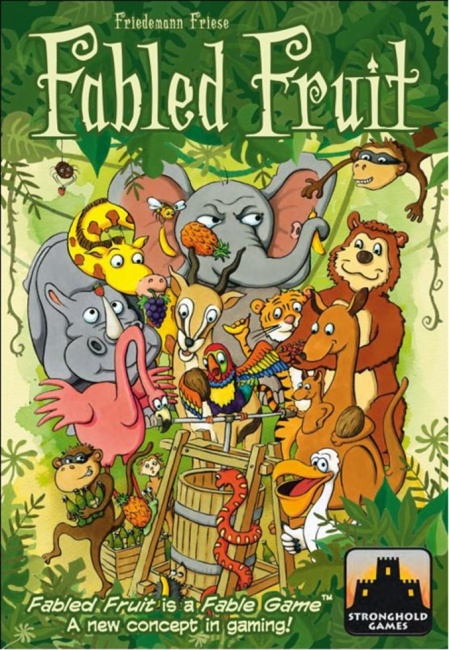 Stronghold Games and German designer Friedemann Friese's company 2F-Spiele announced a strategic partnership by which Stronghold will co-publish all new 2F-Spiele titles in English globally.
"We are very excited by this strategic partnership with the world-renowned company, 2F-Spiele," said Stephen Buonocore, President of Stronghold Games. "The opportunity to work with game design master, Friedemann Friese, cannot be underestimated. As we create these partnerships, we continue to strengthen our commitment to bringing great games from Europe to North America and the rest of the world."
Stronghold and 2F-Spiele have previously worked together on the game 504 (see "Explore Alternate Earths in New Game by 'Power Grid' Designer"). The two companies will co-publish two new titles in 2016: Fabled Fruit and Fuji Flush.
Fabled Fruit casts players as forest dwellers attempting to squeeze and mix the most delicious juices with the help of fellow forest dwellers. The "Fable Game" introduces a new mechanic which changes the gameplay over time. The game starts in an initial, simple state, but as the game progresses the mechanics and gameplay evolve. Unlike a Legacy game, the game never permanently changes.
The game is for 2 – 5 players, ages 8 and up, and plays in 25 minutes. Release is planned for October.
Fuji Flush
is a card game in which the goal is to be the first player to get rid of all their cards. Players can team up to beat the cards played by other players, or work independently to play the highest card, forcing everyone else's cards down the drain.
The game is for 3 – 8 players, ages 8 and up, and plays in 15 minutes. Release is planned for October.