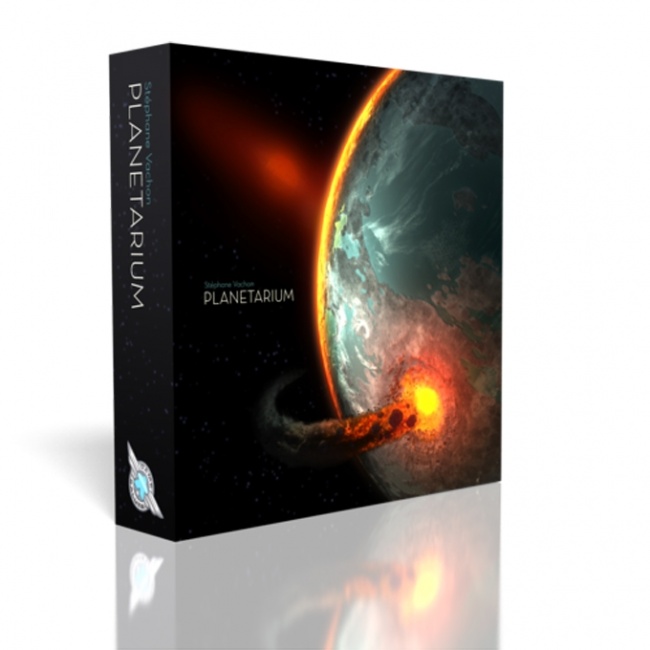 Next March, Game Salute will release Planetarium, a game of planetary evolution.

Designed by Stephane Vachon, Planetarium imagines a newly formed star surrounded by a number of proto-planets. Players can add elements to these planets by crashing elemental matter and planets together, which in turn allows them to play planetary evolution cards. The evolution cards grant victory points, and help the player evolve the planet towards an end-of-game condition that matches their own secret goals. Planetarium was developed with the principals of planetary science in mind, including input from planetary scientists.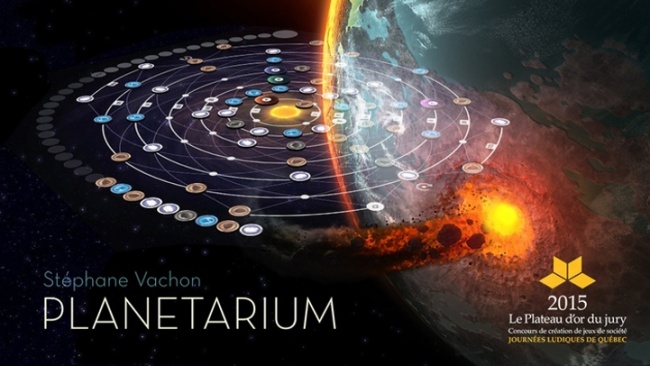 Planetarium
will include a game board showing the star system, 68 element tokens, 52 evolution cards, each with unique space art, 4 player mats, 40 player markers, 4 planet tokens, 4 planet stands, and 4 habitable/hostile tokens. The game is for 2 to 4 players, ages 10 and up, and plays in about 45 minutes. MSRP is $40.00.
The project was funded through a very successful Kickstarter campaign that attracted $126,815 from 2913 backers (an average of $43.54 per backer). Backer fulfillment is scheduled for March 2017, with release into the trade to follow.