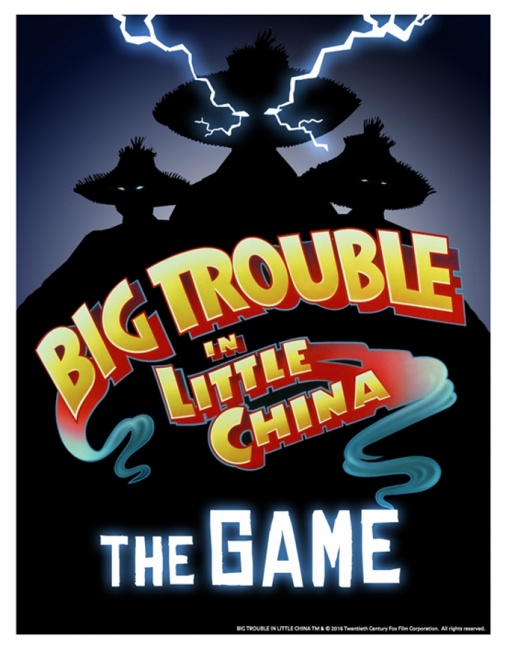 BOOM! Studios is partnering with Everything Epic, Flipside Design Studio, and 20th Century Fox Consumer Products to design and produce Big Trouble in Little China The Game.

In the cooperative, cinematic game, up to six players will play as Jack Burton and his brave friends as they venture on a mysterious quest to rescue the green-eyed beauty, defeat Lo Pan's ancient magic, and save Chinatown from his evil minions. Players will find weapons and rare magics along the way to help them in their quest.

Release is planned for 2017. MSRP was not announced.

BOOM! has been doing a lot with the Big Trouble in Little China license this year. It just announced a crossover series between Big Trouble in Little China and Escape From New York (see "BOOM! Announces John Carpenter Crossover, WWE Comics, & Movie Deal"), as well as an official making of book and an art book (see "Celebrate 'Big Trouble in Little China' With Two Releases"). It also has an ongoing comic.

In the gaming world, there is a forthcoming Legendary game from Upper Deck tied to the property as well (see "Upper Deck Stirs Up 'Big Trouble in Little China'").