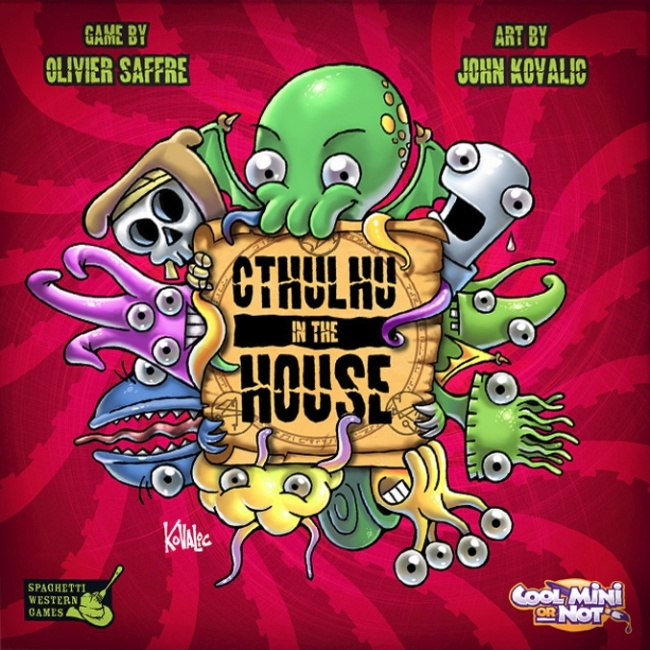 CoolMiniOrNot has partnered with Spaghetti Western Games and Flatlined Games to release the board game Cthulhu in the House. The game will premiere at Gen Con with a trade release to follow in Q3.

The game is similar to Rumble in the Dungeon and Rumble in the House but with new gameplay mechanics. In the game, players compete in a royal rumble to see which Old One has the staying power to outlast the other opponents. Players hide their identities and compete over three rounds to determine who is the toughest. Throughout the game, player can either move a character in the house or start a fight between two characters in the same room. The game includes portals, which allow player to teleport around the board and change outcomes of fights.

The game is for 3 -6 players, ages 14 and up, and plays in 20 minutes. MSRP is $24.99.