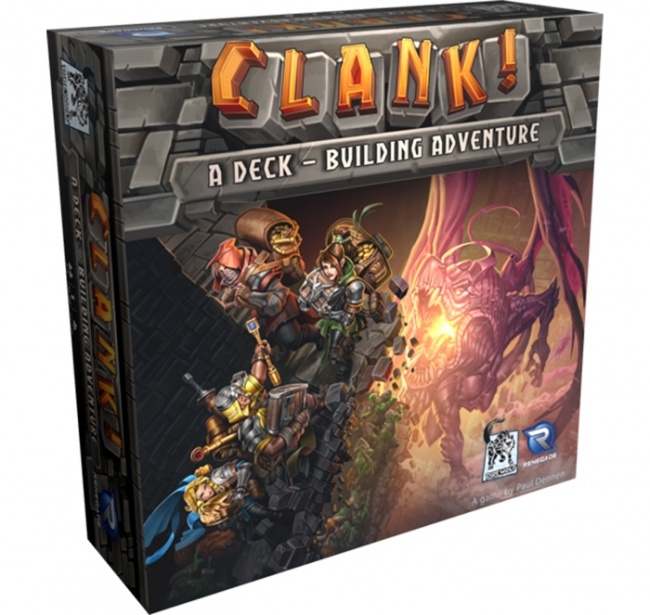 Renegade Game Studios has partnered with Dire Wolf Digital to produce a new deck building game called
Clank! A Deck-Building Adventure
, which will premier at Gen Con next week.
In Clank!, the players are would-be thieves trying to sneak there way into a dragon's lair to loot its horde of artifacts. The deeper they venture, the more valuable treasures they can gain, but the more that is stolen, the more angry the dragon becomes. If a thief should make any noise - hence the name of the game - they will attract unwanted attention from the dragon.
Clank! represents something of a reversal for the relationship between these two companies, which began with Dire Wolf creating an app for Renegade's dice game FUSE, followed by a deal to produce a digital version of Lanterns: The Harvest Festival (see "Digital Side of Tabletop Games Grows"). Now the two companies will co-produce a real-world card game created by Dire Wolf's Creative Director Paul Dennon.
The game includes a double-sided board, 182 cards, 1 cloth bag, 5 meeples, 144 cubes, and 82 tokens and features illustrations by Rayph Biesner. Clank! is intended for 2 to 4 players, ages 13 and up, and plays in about an hour. MSRP is $60.00.