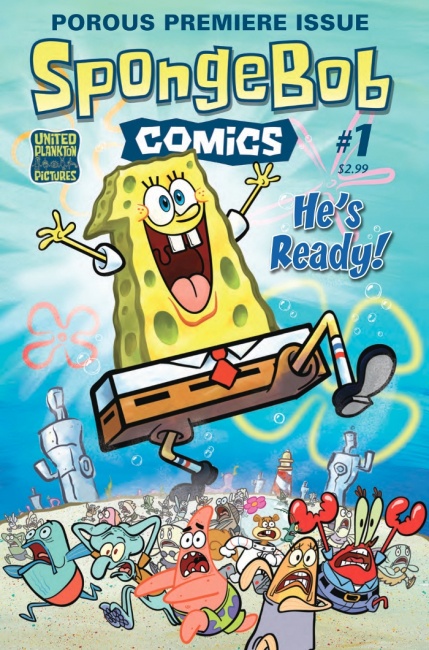 Abrams will publish comic collections and an art book featuring the animated world of SpongeBob SquarePants, a company spokesperson told ICv2 at San Diego Comic-Con. Three hardcover collections of the comics published under the United Plankton Pictures brand and distributed by Bongo Comics (see "
'SpongeBob Comics'
") will be released by Abrams. Abrams also plans an
Art of Spongebob
book for Spring 2017.
The animated show, which ran for over 200 episodes and spawned two feature films, numerous video games, and lots of merch, is still running on Nickelodeon and remains a potent property.
And because we can, and because it demonstrates the global ubiquity of the property, here's a video of Russian military units using the
SpongeBob SquarePants
theme as a marching song, a use for which it's apparently quite popular.