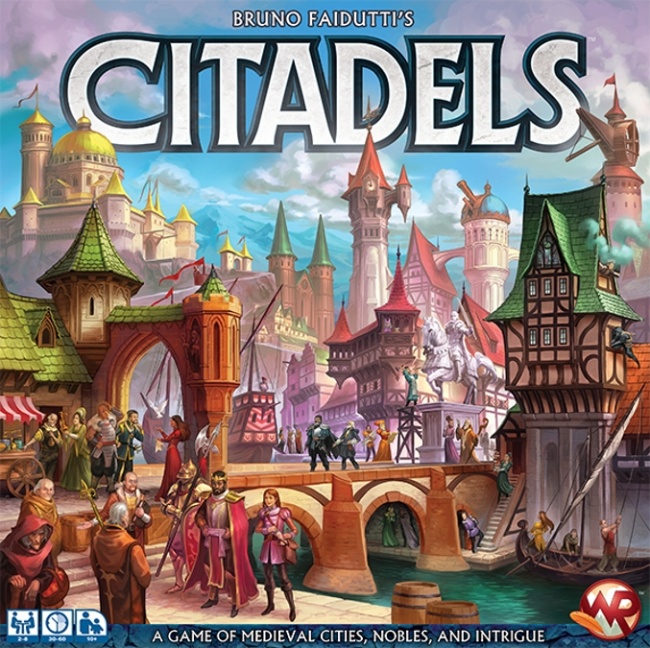 Asmodee NA's Windrider Games will release a new edition of designer Bruno Faidutti's popular card game Citadels in Q4.

In the game, players compete to build the most magnificent medieval city. At the beginning of each round, players draft a character. After the draft, players reveal their characters, and play in order of the character's rank. During their turn they can collect gold, build districts from cards in their hand, and use the character's unique abilities. In the end, the player whose city is worth the most points wins.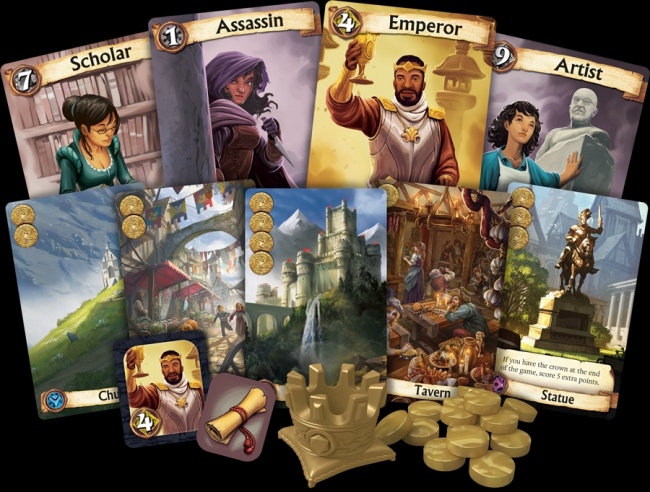 The new edition features updated art and graphics, as well as introducing new characters and districts for a total of 27 characters and 30 districts.
The game is for 2 – 8 players, ages 10 and up, and plays in 30 – 60 minutes. MSRP is $29.99.