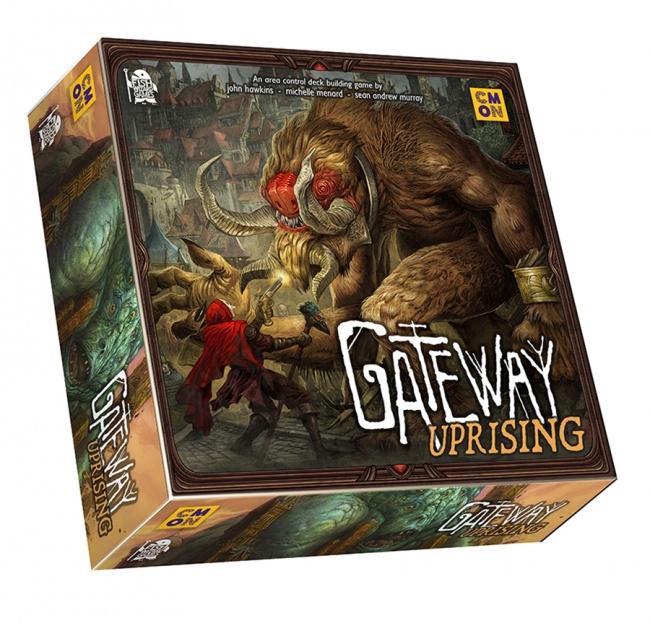 CMON Limited has joined forces with Fish Wizard Games to produce Gateway: Uprising, which will release in Q1 of 2017.

In Gateway: Uprising, the players lead factions of wizards trying to liberate a steampunk fantasy city from the evil Chancellor Gideon, who has outlawed magic, while combating the monstrous forces of the Druegger which are trying to destroy the entire city. The game combines deckbuilding and area control mechanics. Players use the cards in their decks and one-use Runestones combat the Chancellor and the Druegger, earning points for defeating them and controlling the districts of the city.

Gateway: Uprising is set in the Great City of Gateway, created by fantasy artist Sean Andrew Murray, who also helped design the game along with computer game designers John Hawkins (Cityville 2) and Michelle Menard (DomiNations). Gateway: Uprising is the team's first board game design.

The game includes 390 cards and 10 district boards. It is designed for 2 to 4 players, ages 14 and up. MSRP has not been announced.

CMON Limited is the recently rebranded publishing arm of the game community website CoolMiniOrNot (see "CMON Rebrands Company"). In addition to a new partnership with Fish Wizard, CMON recently teamed up with Australian publisher Good Games (see "CMON, Good Games Partner for Publishing").