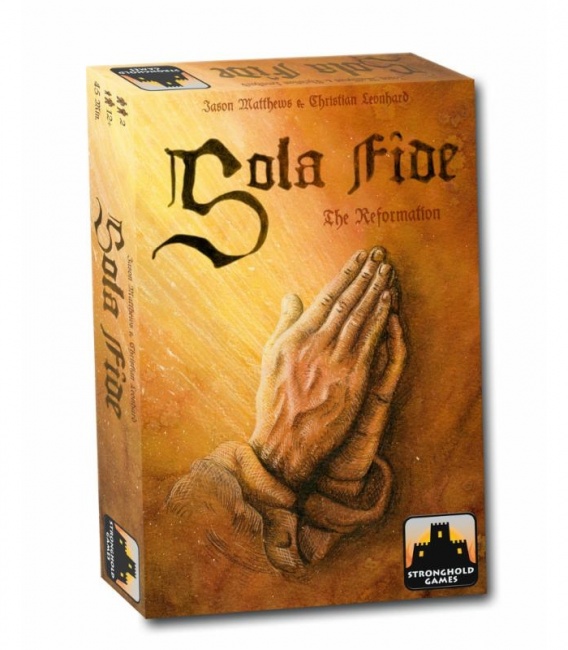 Stronghold Games is partnering with German publisher Spielworxx to produce Sola Fide: The Reformation, in time for the 500th anniversary of the religious conflict. The new game will premier at Spiel in Essen, Germany in October.

In this card game, one player controls the Protestant Movement while the other defends the Catholic Establishment as they compete for control of the Holy Roman Empire's religion and philosophy following the dramatic posting of Martin Luther's 95 Theses in 1517. The game was designed by Jason Matthews and Christian Leonhard (1960: The Making of the President, Founding Fathers).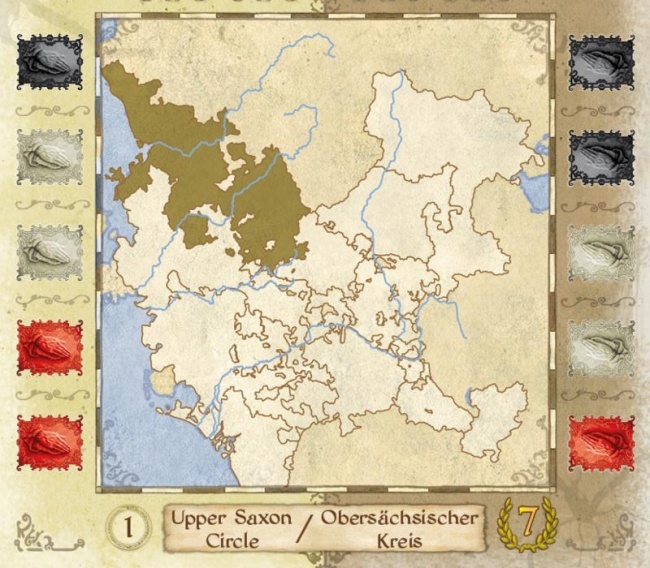 The game is played using cards representing the people, events, theological innovations, and political actions of the time period. The players compete to control the 10 Imperial Circle boards, converting the people and leaders of the Holy Roman Empire to their cause.
Sola Fide: The Reformation is designed for 2 players, ages 12 and up, and plays in about 45 minutes. MSRP has not been announced.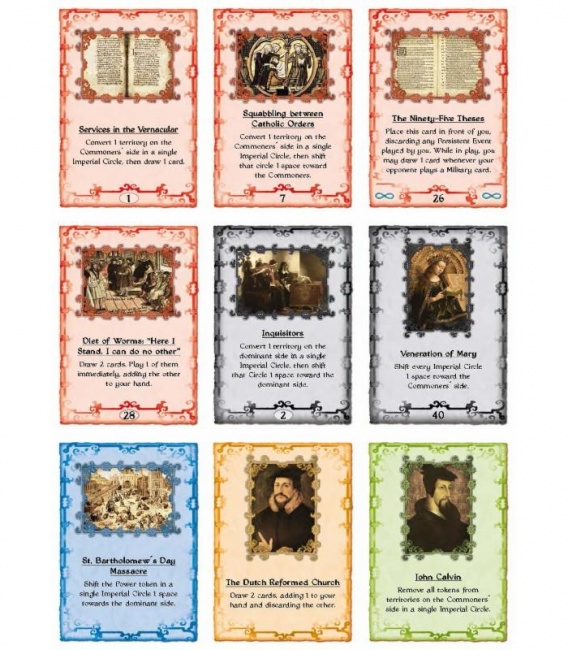 Stronghold recently made a deal to publish games from another German publisher, 2F-Spiele (see "
Stronghold Announces Strategic Partnership with 2F-Spiele
").