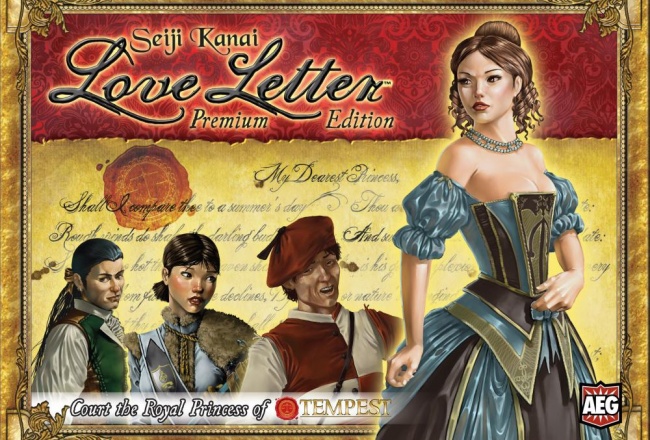 Alderac is offering a new, fancier version of its best-selling micro card game Love Letter. The new Love Letter Premium version will go on sale in November.

The new edition of the game features larger tarot-sized cards and a velvety card tray in a sturdy box with a magnetic closure. Also included are card sleeves for use with the original card set or the larger tarot-sized cards and upgraded heart-shaped Affection Tokens for keeping score. In addition to the upgraded components, Love Letter Premium includes an all-new expansion that allows up to eight players to play the game.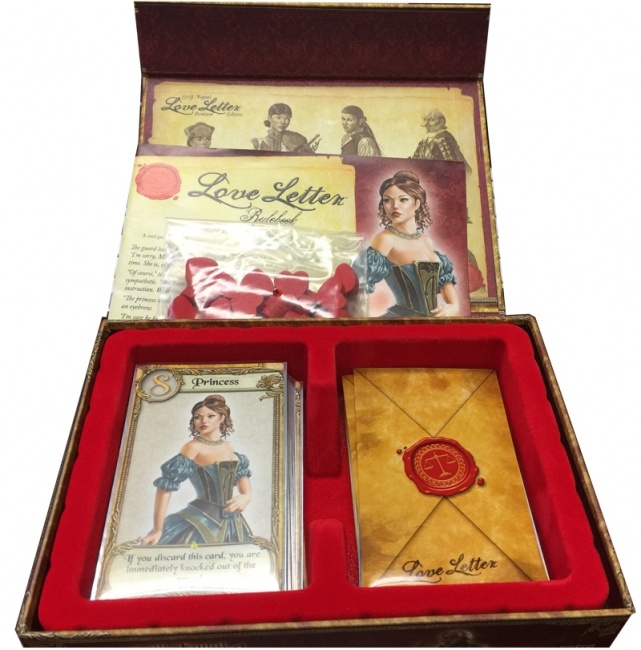 Love Letter Premium
includes 40 cards, 40 card sleeves, 26 wooden heart tokens, and a 16-page rulebook. The game is designed for 2 to 8 players, ages 8 and up, and plays in less than 20 minutes. MSRP is $29.99.