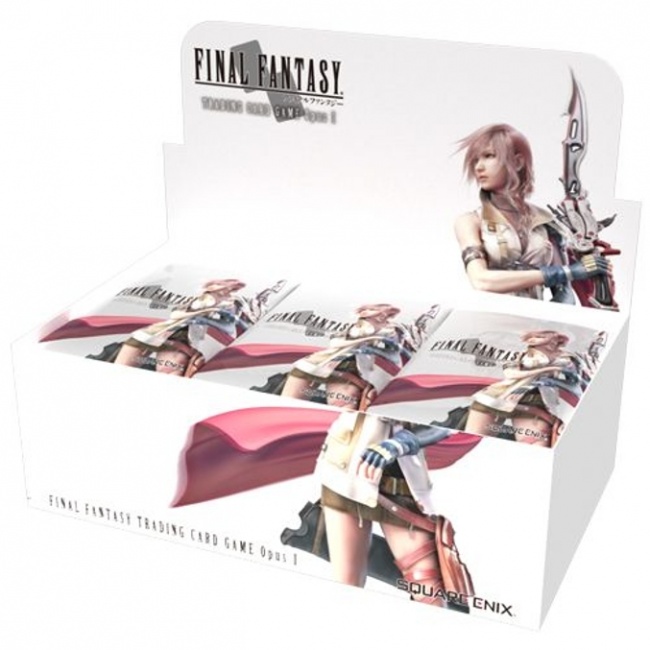 Square Enix is entering the North American tabletop games market with two products based on its video game properties, planned for launch in October. Both are connected to its top video game franchise,
Final Fantasy
. The games are being released in Europe in September.
Final Fantasy TCG: Opus 1 is a 186-card set sold in the traditional TCG format of Starters and Boosters. It's a two-player game recommended for players 13 and up. The game was previously released in Japan in a different configuration, selling over 3.5 million boosters.
Boosters will each have 12 cards, including one premium foiled card. They'll be sold in 36-pack displays.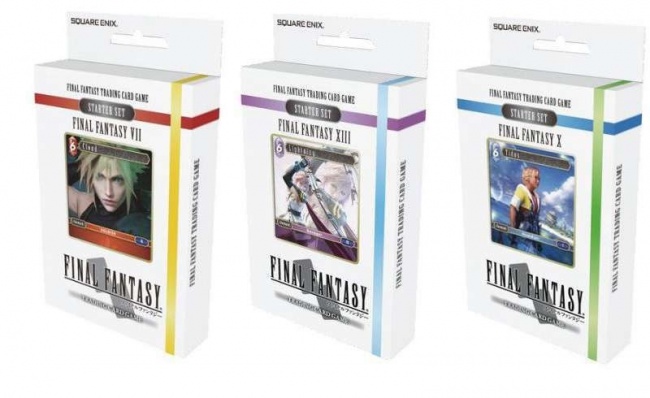 Three different
Starter Decks
will be available:
Final Fantasy VII (Fire & Earth), Final Fantasy X (Wind & Water)
, and
Final Fantasy XIII (Ice & Lightning)
. Each will contain 50 cards, a paper playmat, and rules. Starters will be sold in six-deck displays.
The product is being released only to the hobby, and only through one distributor, a Square Enix spokesperson told ICv2. That distributor is GTS distribution. "No further distribution plans as of now," the spokesperson said.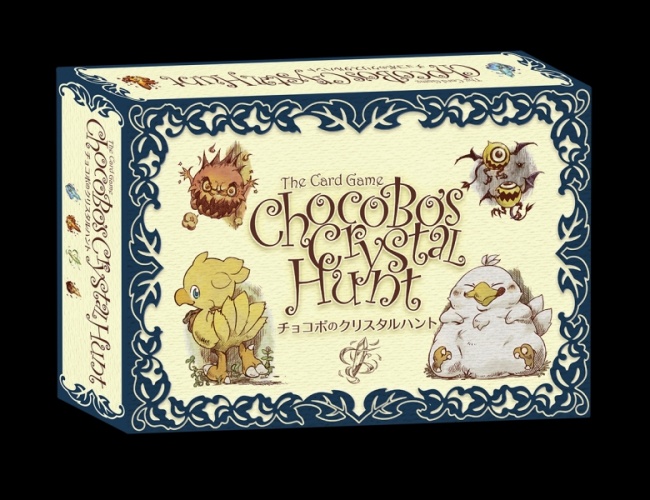 A second game,
Chocobo's Crystal Hunt
, will be distributed to the hobby through "all of our existing distribution partners," according to Square Enix, with no additional distribution plans "as of now."
Chocobo's Crystal Hunt
is a card game based on the characters introduced in
Final Fantasy
and developed further in a spin-off series of
Chocobo
video games.
Chocobo's Crystal Hunt is a card game, not a TCG. For 3-5 players 5 and up, it plays in 10-20 minutes.
Each game includes 43 cards (14 Chocobo, 5 Fat Chocobo, 4 each of Fire, Water, Wind, and Earth Crystal, and 4 each of Bomb and Ahriman Monster cards), 5 Player Markers, 5 Victory Tokens, and Instruction Manual. MSRP is $19.99.
Click the Gallery below for more package and card art for both games.