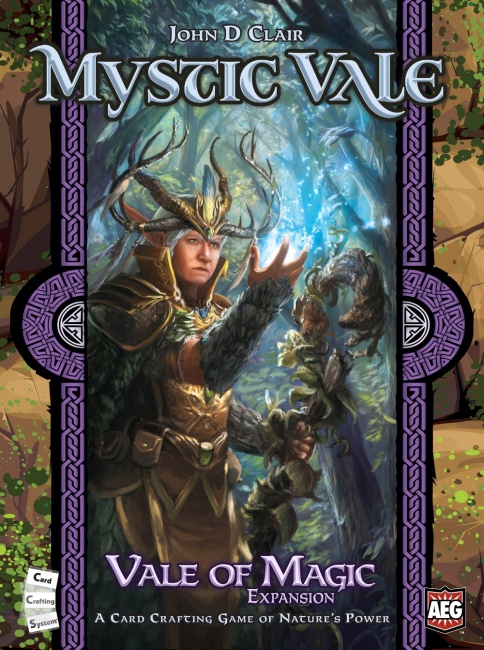 Alderac Entertainment Group will release Vale of Magic in October, the first expansion for its Mystic Vale card game.

The new expansion set adds new playing options in the form of "arcane magic" cards to the game. These cards use a different kind of magic than the "druidic" cards in the base game, and offer new ways for players to repel blight. Arcane magic is powerful, but risky for the player that chooses to use it.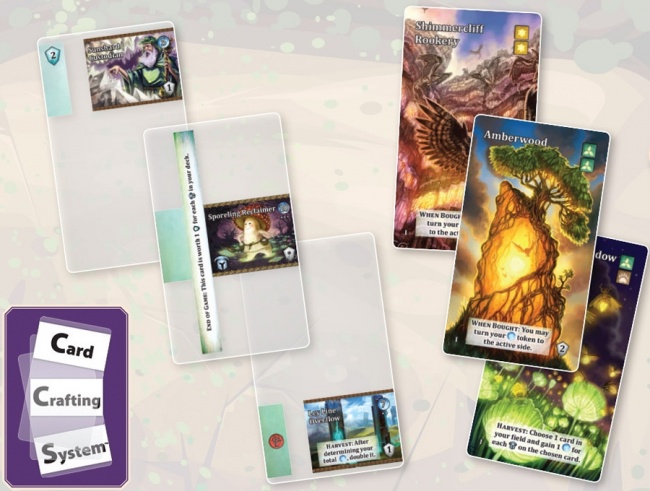 Vale of Magic
introduces 54 new advancement cards and 18 vale cards to the base game, as well as new mechanics for using the new arcane magic. The expansion can be used in games with 2 to 4 players. MSRP is $29.99.
Released earlier this summer, Mystic Vale uses AEG's "card-crafting" variation on the deckbuilder genre of card games, using transparent cards and special card sleeves to allow players to alter their cards during the game (see "'Mystic Vale' Card Game").