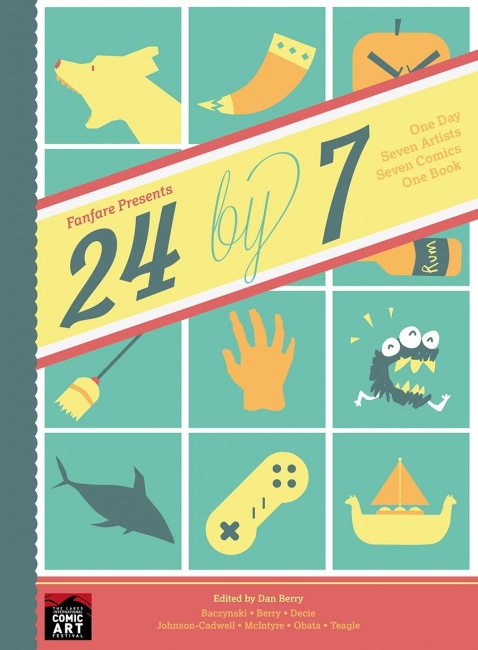 While chatting up Stephen Robson of UK graphic novel publisher Fanfare/Ponent Mon at San Diego Comic-Con about the company's inevitable Eisner nomination this year, he revealed the company's amazing track record: 28 graphic novels published, and 13 Eisner nominations. That performance continued again this year, as the company's 2015 release
24 by 7
(under the Fanfare Presents imprint) garnered two nominations (see "
The 2016 Eisner Award Nominees
"), for Best Short Story ("Hand Me Down," by Kristyna Baczynski) and Best Anthology (edited by Dan Berry).
The company is best known as a publisher of La Nouvelle Manga (see "La Nouvelle Manga"), a movement that brings together bande dessinee and manga creators, and for publishing the work of Jiro Taniguchi.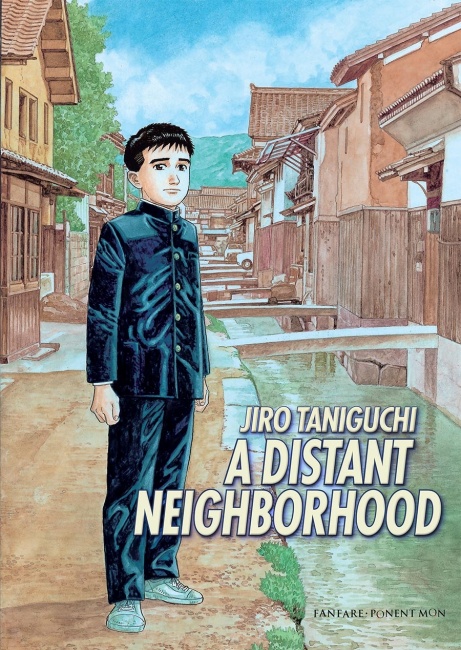 The next Fanfare/Ponent Mon release is a Taniguchi volume,
A Distant Neighborhood Complete Edition
, due out next month. The new collection, a 408-page hardcover at $28 MSRP, collects the two volumes previously released in 2009. Of course, it was Eisner-nominated (see "
2010 Eisner Noms Released
").
The story in A Distant Neighborhood follows a middle-aged businessman who ends up on the wrong train and goes to his childhood home, where he's catapulted back into his life as an eighth grader, but with his adult memories and knowledge intact.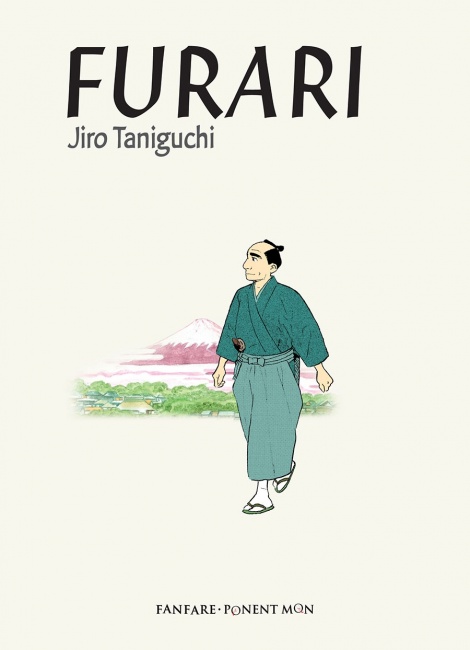 Next up, in 2017, is
Furari
, a Taniguchi tale that follows historical figure Tadataka Ino as he strolls through the various districts of Edo, the ancient Tokyo. The early cartographer is retired, but surveys, measures, draws, and takes notes as he wanders. "Furari" can be roughly translated as "aimlessly," "at random," 'Bend with the wind," or "go with the flow," according to the publisher.
While Fanfare/Ponent Mon has an enviable record of racking up frequent Eisner nominations, it has been less successful at getting the ultimate prize – it's currently 0 for 13. But there's always next year!