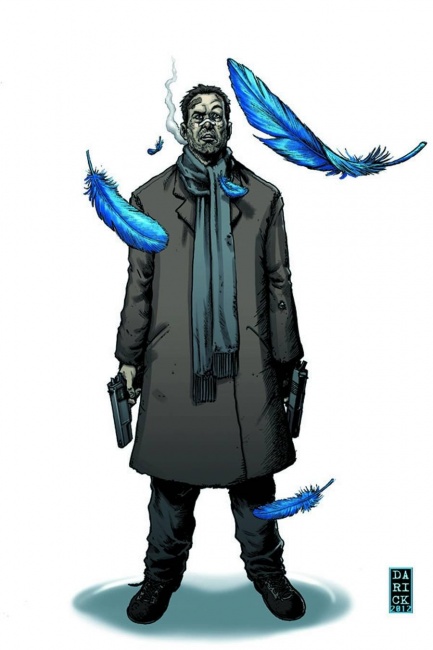 Syfy has ordered a pilot adaptation of Grant Morrison's Happy!, The Wrap is reporting.

Happy! was a four-issue mini-series penned by Morrison, with art by Darick Robertson, and released by Image in 2012 (see "Morrison and Robertson's 'Happy!'"). The plot followed Nick Sax, a drunken ex-cop turned hitman, who has hit his low point. A hit goes wrong and he has the cops and the mob on his tail, oh, and a bullet in his side. Suddenly he sees a tiny blue winged horse, and his world begins to change.

The graphic novel was previously being developed as a movie in 2012 by hip-hop producer and Wu-Tang frontman RZA, with a script written by Morrison (see "RZA to Helm Movie of Grant Morrison's 'Happy'"). This new project is written and executive produced by Morrison and Brian Taylor. Original Film's Neal Moritz, Pavun Shetty and Toby Jeffe with also executive produce. Taylor will direct the Syfy pilot.