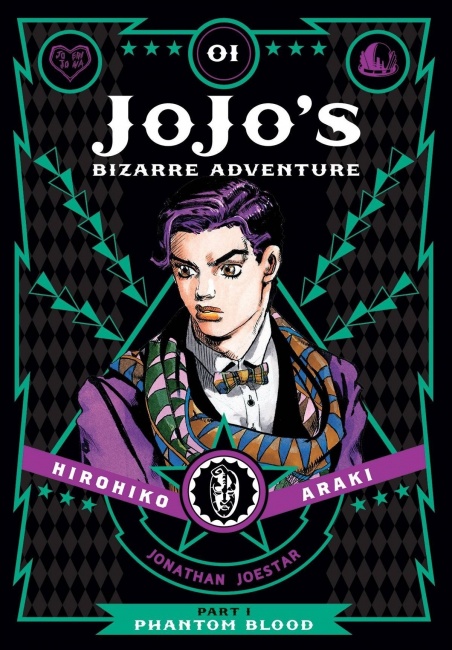 Warner Brothers Japan and Toho announced a live-action adaptation of Hirohiko Araki's long-running manga
JoJo's Bizarre Adventure
, their first co-production, to be directed by prolific Japanese filmmaker Takashi Miike, according to
The Hollywood Reporter
.
Miike's abundant resume as a director runs the gamut from ultra-violent fare like Audition and Ichi the Killer (also an adaptation of a hit manga series) to acclaimed period drama remakes such as 13 Assassins and Hara-Kiri: Death of a Samarai. Miike will direct Part 4 of the manga series, Diamond is Unbreakable, and filming will take place outside Barcelona, Spain. Protagonist Josuke Higashikata will be played by Kento Yamazaki.
Viz Media publishes the English-language edition of the manga. At present, Viz has released Part 1 and Part 2, and the first volume of Part 3 is scheduled for November. In July, Viz announced that it would release Part 4, on which the film will be based, but a publication date has not been set, according to Anime News Network.
JoJo's Bizarre Adventure follows the adventures of the Joestar family, the members of which use their special powers to take down supernatural foes. The popular manga series consists of 117 volumes with more than 95 million copies in print, and has been franchised into an anime series, a feature film, light novels, video games, and merchandise in Japan.
The animated series will begin running on Adult Swim's Toonami in October (see "'Jojo's Bizarre Adventure' Anime Airing On Adult Swim").
Toho's latest entry in the Godzilla franchise is set for a U.S. release in late 2016 via Funimation (see "TOHO's 'Godzilla Resurgence' Gets U.S. Release"), but it remains to be seen whether Miike's adaptation of JoJo's Bizarre Adventure will get a wide release here. The movie is set for a summer 2017 release in Japan.