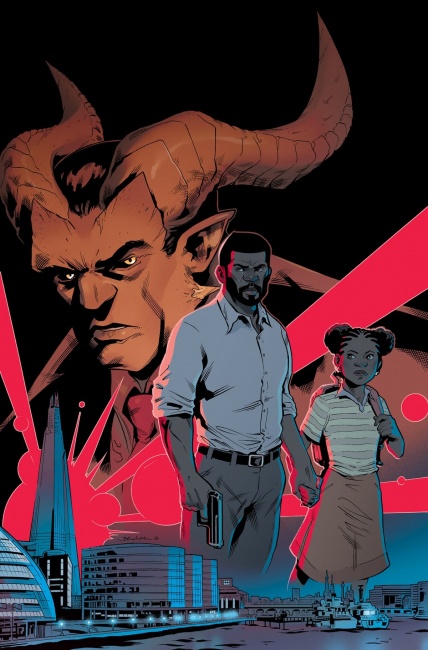 New York Comic Con News.
At New York Comic Con, IDW Publishing announced
Darkness Visible
, a new comic series by bestselling author Mike Carey (
The Girl with All the Gifts
,
Lucifer
,
Unwritten
) and producer Arvind Ethan David (
Dirk Gently's Holistic Detective Agency
).
The series will be illustrated by Brendan Cahill (
Transformers: More Than Meets The Eye
) and Livio Ramondelli (
Transformers
).
Darkness Visible
is set in a world in which demons came out of the shadows in the mid 20th Century. The subsequent 75 years of co-existence have been anything but smooth, and Detective Daniel Aston stands in the middle of the ongoing conflict as he battles for his daughter's safety and possession of his own soul.
"It's horror story as political parable," Carey says of
Darkness Visible
. "We live in an age where fear of the other has become a toxic part of the status quo. Suppose that other is an immortal monster who can evict your soul from your body and drive you like a stolen car?"