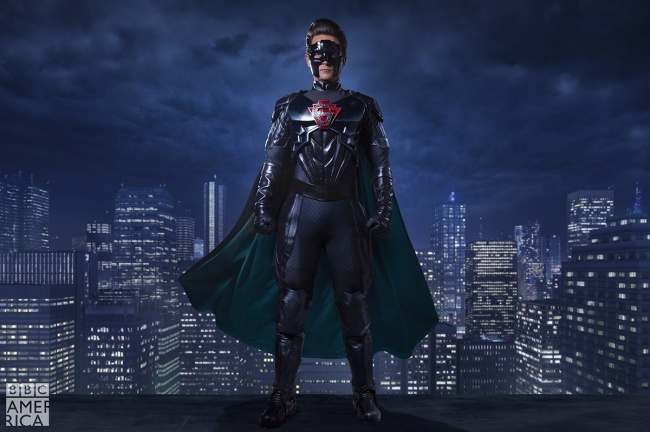 New York Comic Con News:
At the NYCC the BBC released a trailer for the upcoming
Christmas Special
, which will feature the 12th Doctor himself (Peter Capaldi), who is now starring in his third series as the beloved Time Lord. Capaldi was in attendance at the NYCC along with his new companion (played by Pearl Mackie) and Matt Lucas, who will resume his role of the rotund Nardole in the upcoming
Season 10
(it's the 10th season of the revived
Doctor Who
and the 36th overall). The actors not only help promote the show, they often pick up a substantial fee for their appearances (see "
Stars Can Make Up to $500,000 Per Convention
").
The trailer includes lots of behind-the-scenes footage along with some action-packed shots that will undoubtedly be part of the Xmas Special, and a first look at Justin Chatwin (Shameless) decked out in full superhero garb (complete with cape).