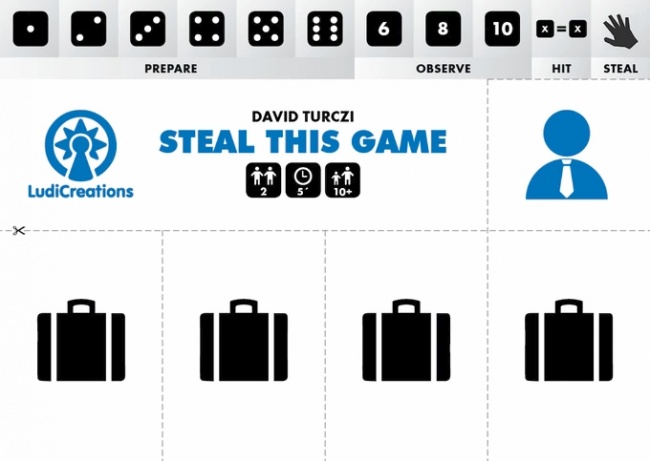 Finish game publisher LudiCreations was victim of a robbery at the Spiel Game Fair in Essen, Germany on Saturday. The publisher has started a Kickstarter campaign with the new micro-game
Steal This Game
to help recoup the losses.
On Saturday, October 16, around 4pm, the LudiCreations' cashier noticed the cash box had disappeared "in the 10 seconds it took to look in our warehouse for a game." When the publisher submitted a police report to venue security, they were told it was likely the work of professionals. Fellow publishers indicated that they noticed similar attempts by individuals that didn't seem to know much about the hobby.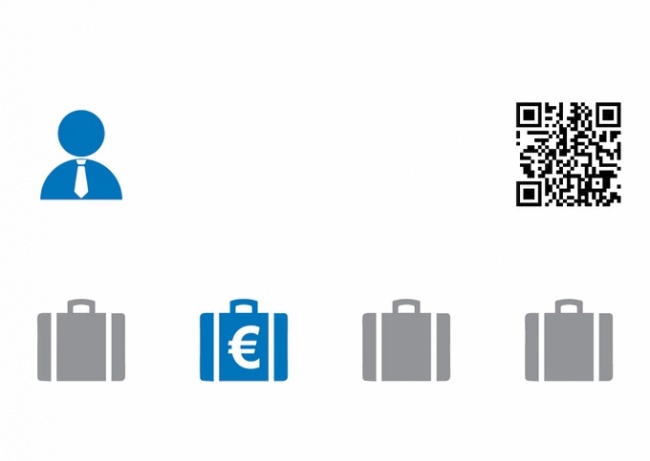 David Turczi who designed [redacted] and [microfilms], designed
Steal This Game
on Saturday evening, and LudiCreations posted it on Kickstarter later that night. The asymmetrical two-player nanogame fits on a postcard, and requires two dice to play. One player takes the role of a board game publisher at a big convention, and the other takes the role of a thief, attempting to rob the publisher's booth through a series of dice rolls, guesses, lies, and card shuffling. The publisher tried to keep the cash hidden in one of four cash boxes. The thief rolls dice secretly and tries to gain more information about the location of the cash. If the exhibitor catches the thief in the act, the thief makes one last attempt to steal the cash. If it fails the exhibitor wins.
The postcard game is available for a $5.00 pledge. LudiCreations is also offering pledge levels with copies of their other games: [microfilms], KUNE v LAKIA, and They Who Were 8. The campaign has raised over $17,000 from more than 1,300 backers as of this writing. The campaign will run through October 30.
Several LudiCreations games have been published in North America by Passport Games (see "Passport to Release 'Mythe'," "Passport Releasing Two LudoCreations Games," and "New Two-Player Non-Verbal Cooperative Game.")