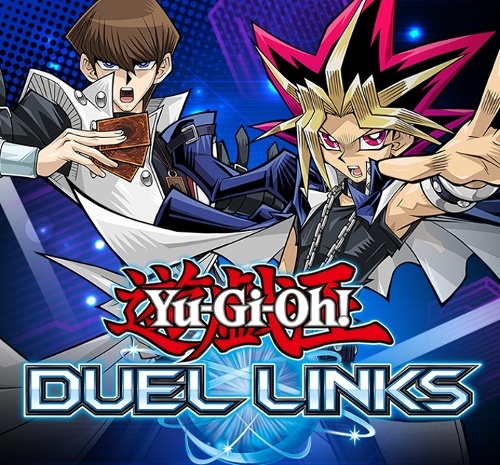 Konami Digital Entertainment will launch
Yu-Gi-Oh! Duel Links
, a new online game based on the
Yu-Gi-Oh! TCG
, this winter, with the hope that like online games tied to other TCGs, it will drive sales to the physical game.
Yu-Gi-Oh! Duel Links
will be based on the manga (published by VIZ Media in North America) and the fifth iteration of the anime, which is currently airing in Japan. The voices in the game will be by the voice actors from the classic U.S. animated series.
The new online game for iOS and Android will allow Duelists to choose from over 700 authentic
Yu-Gi-Oh!
cards to build their Decks, and then play in a PvP Duel with other players from all over the world. This will be the first time Konami has released an app with play based on the TCG.
Play is simpler and faster than the physical game (for example, Duelists will start with 4,000 life points as opposed to 8,000) making it more accessible.
"We're hoping that it'll be an entry point for new players and then they'll gravitate toward the TCG," Konami Vice President--Card Business Yumi Hoashi told ICv2.
Explicit ties between
Yu-Gi-Oh! Duel Links
and the
Yu-Gi-Oh! TCG
are also in the works. "We're in the planning stages for things like that at the moment," Hoashi said in response to our question.
The
Yu-Gi-Oh! TCG
will also be getting a boost from the theatrical release of the new
Yu-Gi-Oh!
feature in January (see "
Yu-Gi-Oh! The Dark Side of Dimensions Movie Release Set
").