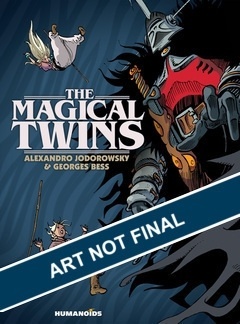 Part of ICv2's Bandes Dessinees week has been a focus on American distributor Humanoids (see "
ICv2 Interviews Humanoids' Fabrice Giger, Part 1
"). Now Humanoids has announced its May 2017 solicits.
First up is the 1987 collaboration between Alejandro Jodorowsky and Georges Bess
The Magical Twins
. Originally released in French by Hachette and later by Les Humanoides Associes in 2003 and again in 2014,
The Magical Twins
makes its English-language debut. Following the kidnapping of the King by Tartarath the Dark Master, Prince Aram and Princess Mara must rescue him and restore the kingdom. Aimed at the young adult demographic, this oversized, deluxe hardcover edition is 56 pages and full color. MSRP is $19.95.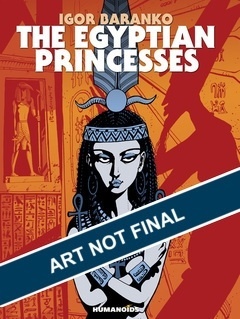 Igor Baranko's 2010
The Egyptian Princesses
was originally released in two volumes. The English-language edition contains both in a 248, black and white, softcover collection. Set in the period of Ramsses III''s reign, a plot to overthrow the Pharaoh is stirring and only the Pharaoh's two daughters, Neck-Nefer and Titi-Nefer, stand in way of the conspirators. To save their father and battle the coup, the sisters embrace necromancy and black magic as they fight to save the kingdom. MSRP is $19.95.
--
Nathan Wilson
(See four page preview of both books in the gallery below.)