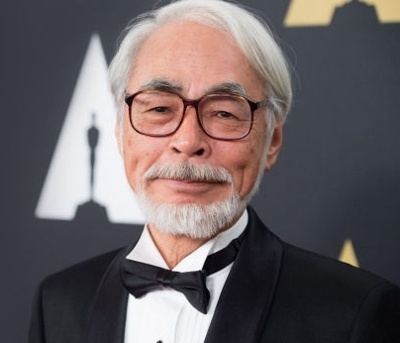 Iconic Studio Ghibli animator Hayao Miyazaki is seriously considering making one final anime feature,
THR
is reporting.
The 75-year-old animator shared his plans during an interview with NKH, Japan's public television station, for a special called Owaranai Hito Miyazaki Hayao (Hayao Miyazaki- The Man Who Isn't Finished).
The master of hand-drawn anime announced his retirement in 2013 after The Wind Rises (see "Miyazaki Is Retiring"). Since then, he has been working on a CG animated short for the Studio Ghibli museum in Tokyo (see "Hayao Miyazaki to Return?") which is called Kemushi no Boro (Boro the Caterpillar). Miyazaki told NKH that he is not happy with the final product, and plans to make a full-length feature out of Boro. He has shared his plans with Toshio Suzuki, head of Studio Ghibli. Kuzuki told NKH that Miyazki was struggling to master CG animation techniques after a lifetime of hand-drawn animation.
Miyazaki told NHK he is "ready to die" while working on Boro. Most of his productions took up to five years to complete, because Miyazaki was a perfectionist who not only provided the key animation designs for his stories, he often drew all the frames himself, for example he redrew 80,000 frames for Princess Mononoke.
Miyazaki's films include My Neighbor Totoro, Kiki's Delivery Service, Princes Mononoke, Spirited Away, Ponyo, and The Wind Rises.