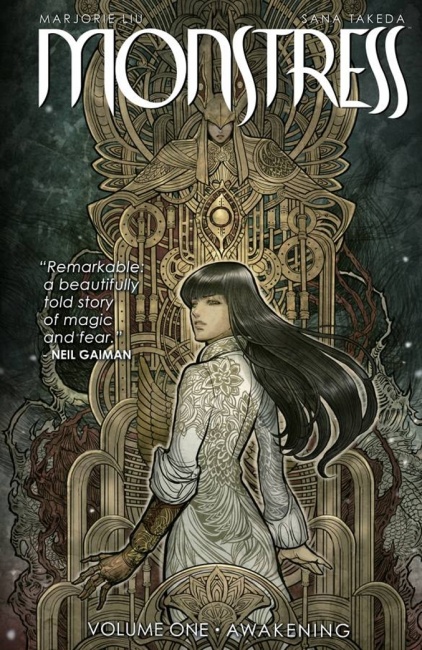 Amazon's editors have picked its 20 best graphic novels of 2016. The list below includes the editors' picks in current bestselling order. The editors chose Monstress Vol 1: Awakening by Marjorie Liu and Sana Takeda as their top pick.
Ghosts by Raina Telgemeier (GRAPHIX)
Moebius Library: The World of Edena by Moebius (Dark Horse)
Black Panther: A Nation Under Our Feet Book 1 by Ta-Nehisi Coates and Brian Stelfreeze (Marvel Comics)
March: Book Three by John Lewis and Andrew Aydin (Top Shelf Productions)
Monstress Volume 1: Awakening by Marjorie Liu and Sana Takeda (Image Comics)
Paper Girls Volume 1 by Brian K Vaughan and Cliff Chiang (Image Comics)
Vision Vol. 1: Little Worse Than A Man by Tom King and Gabriel Hernandez Walta (Marvel Comics)
Patience by Daniel Clowes (Fantagraphics)
Dark Night: A True Batman Story by Paul Dini and Eduardo Risso (DC Entertainment)
Neil Gaiman's How to Talk to Girls at Parties by Neil Gaiman and Gabriel Ba (Dark Horse)
Rolling Blackouts: Dispatches from Turkey, Syria, and Iraq by Sarah Gidden (Drawn & Quarterly)
Clean Room Vol. 1: Immaculate Conception by Gail Simone and Jon Davis-Hunt (Vertigo Comics)
Hot Dog Taste Test by Lisa Hanawalt (Drawn & Quarterly)
Princess Jellyfish 1 by Akiko Higashimura (Kodansha Comics)
Rosalie Lightning: A Graphic Memoir by Tom Hart (St. Martin's Press)
Faith Volume 1: Hollywood and Vine by Jody Houser and Francis Portela (Valiant Entertainment)
Black Magick Volume 1: Awakening, Part One by Greg Rucka and Nicola Scott (Image Comics)
How to Be Perfect: An Illustrated Guide by Ron Padgett and Jason Novak (Coffee House Press)
The Birth of Kitaro by Shigeru Mizuki and Zack Davisson (Drawn & Quarterly)
Exits by Daryl Seitchik (Koyama Press)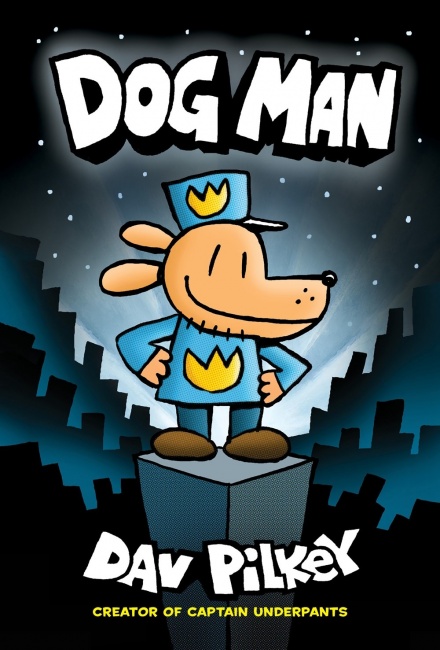 On the Children's Books Lists there was one graphic novel title,
Dog Man: From The Creator of Captain Underpants
by Dav Pilkey, which appeared on both the
Best Books Ages 6 – 8
list and the
Top 20 Children's Books
list.
The company's picks for 2015 can be seen here: "Amazon's Best Graphic Novels - 2015."