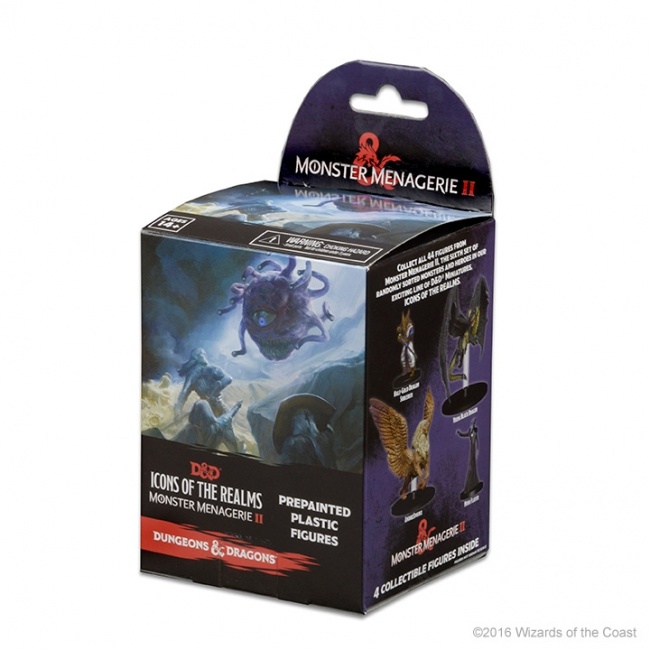 The second
Monster Menagerie
set for WizKids' licensed
D&D Icons of the Realms
line of pre-painted miniatures will release on January 4 with a case incentive
Adventurer's Camp
terrain set.
Like the first
Monster Menagerie
collection (see "
WizKids Unleashes a Multitude of Monster Miniatures
"), the focus of the upcoming
Monster Menagerie II
will, naturally, be monsters. Among the creatures included in the set will be a variety of kobolds and bugbears, an Androsphinx, a Mind Flayer, an Iron Golem, and elite Drow warriors. A few loyal allies to assist the adventuring heroes will round out the set.
54 figures make up this, the sixth
Icons of the Realms
set. The figures are randomly packed in booster boxes, with each booster containing 1 large and 3 medium or small figures. MSRP is $15.99.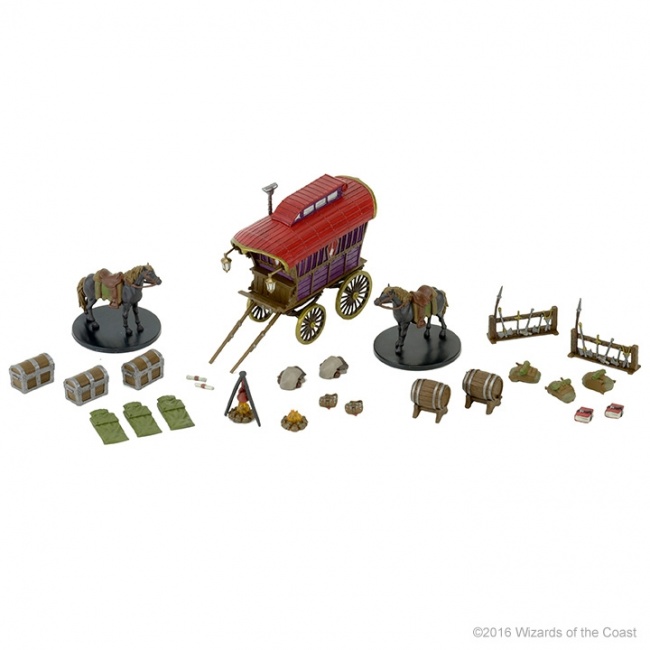 Booster boxes are also available in 8-count Booster Bricks, which are packaged four bricks to a case. As an incentive program, customers who pre-order a full case of booster boxes will be eligible to also order one
Adventurer's Camp Case Incentive
. This kit, intended for use as terrain or as a display piece, includes a variety of set pieces one might expect to find in a campsite, including campfires, treasure chests, horses, and adventuring gear. MSRP for the
Adventurer's Camp
will be $49.99.
WizKids will also launch its new line of unpainted
Dungeons & Dragons
minis in January (see "
WizKids Releasing Unpainted 'Dungeons & Dragons' Minis
").
(See 5 figures in the gallery below!)