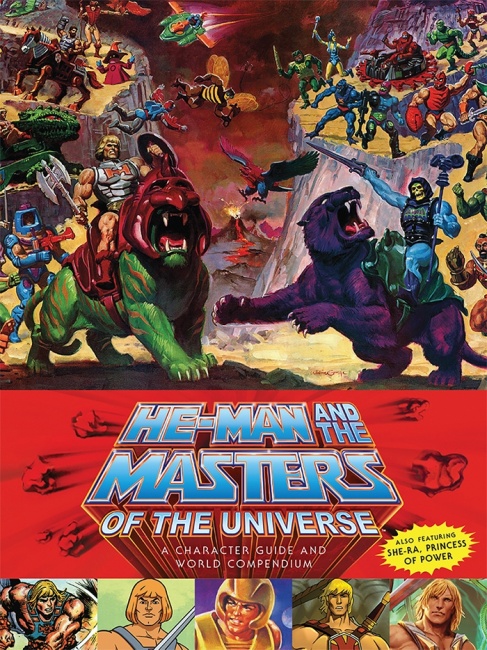 For anyone wanting to know all there is to know about the He-Man universe, Dark Horse is working on the most comprehensive guide ever published for the franchise.
He-Man and the Masters of the Universe: A Character Guide and World Compendium includes more than 4,000 entries, describing the characters, locales, beasts, and more from the Masters of the Universe and the She-Ra: Princess of Power worlds.
The 680-page compendium is written by Val Staples, Josh de Lioncourt, James Eatock , and Danielle Gelehrter. The full-color hardcover has an MSRP of $49.99 and will be in stores on May 16.
Dark Horse will also be releasing He-Man and The Masters of the Universe: The Newspaper Comic Strips in February (see "Dark Horse Comic-Con Round-Up").