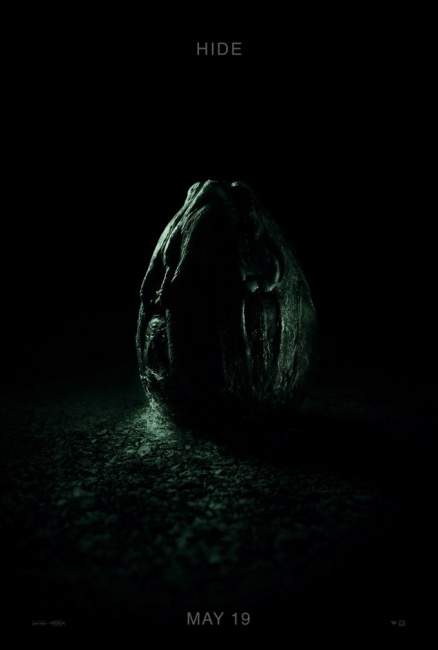 20th Century Fox has released the first trailer for the next film in the
Alien
franchise, with original director Ridley Scott returning. The logline for the film:
"The crew of the colony ship Covenant, bound for a remote planet on the far side of the galaxy, discovers what they think is an uncharted paradise, but is actually a dark, dangerous world. When they uncover a threat beyond their imagination, they must attempt a harrowing escape."
The release date was recently moved up to May 19, 2017 from its original August 4 date (see "'Alien: Covenant' Moves Up").