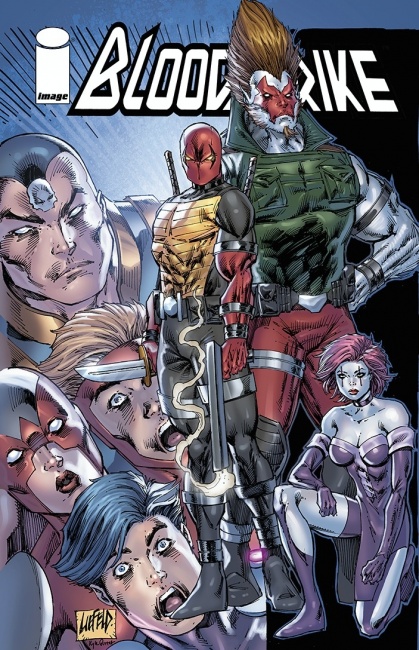 Rob Liefeld's comic universe is headed to the big screen thanks to a partnership with producer Graham King, Fundamental Films, and writer-producer Akiva Goldsman, reports
THR
.
King and Goldsman will develop films based on Liefeld's Extreme Universe, which includes Liefeld-created characters like Bloodstrike, Bloodwulf, and many more. The duo plan to set up a writer's room to brainstorm, and King and Shanghai-based Fundamental have the film rights. Liefeld is set to co-produce any resulting films.
Notably, Youngblood is not part of the new film deal, but the superteam is returning to comics in 2017 with a series co-scripted by Liefeld and drawn by Jim Towe (see "Rob Liefeld's 'Youngblood' Returns").
Liefeld isn't new to negotiating films, having co-created the comics-character-turned-hit-film-franchise Deadpool with Fabian Nicieza. Liefeld previously attempted to bring Avengelyne to the big screen (see "Gina Carano to Star in Liefeld's 'Avengelyne'"), and in late 2016 he optioned the character to Paramount in a deal that has Goldsman attached to produce (see "Paramount Options Rob Liefeld's 'Avengelyne'").