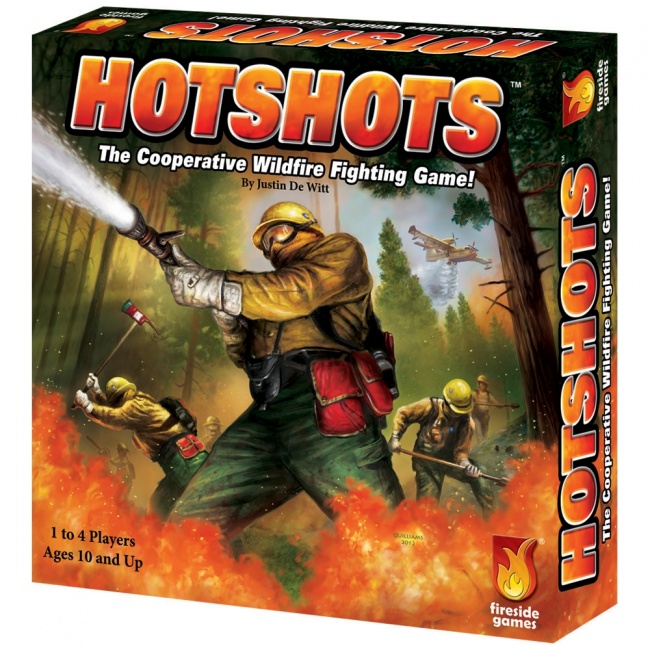 Fireside Games will release the new cooperative board game
Hotshots
from the creator of
Castle Panic
on May 31.
Named for the firefighters on the front lines of combating forest fires, Hotshots challenges a group of players to work together to contain a raging wildfire. Players roll dice using a "push-your-luck" style mechanic along with special abilities based on their chosen firefighter role in order to quench fires or prevent them from spreading.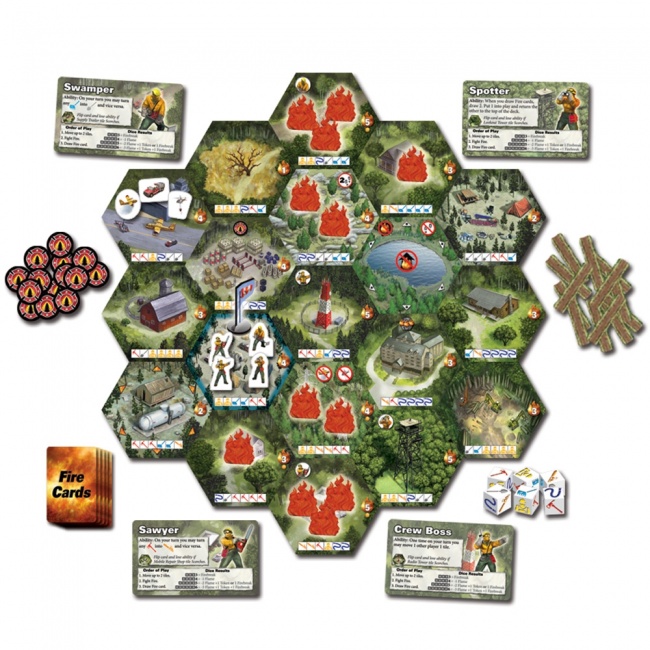 Hotshots
was created by Justin De Witt (
Castle Panic
,
Dastardly Dirigibles
). The game includes 19 terrain tiles, 33 cards, 57 tokens, 4 firefighters with stands, 6 firefighting dice, and 1 wind marker with stand. It can by played by 1 to 4 players, ages 10 and up, and takes about an hour. MSRP is $34.95.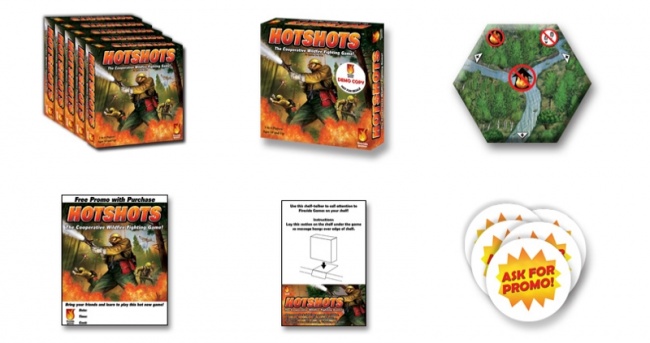 To support the release of
Hotshots
, Fireside is offering a retailer
Hotshots Launch Kit
, which will ship in May. Each launch kit includes five copies of the game for sale, a demo copy, five River promo tiles, a shelf-talker, "Ask for the Promo!" stickers, and a poster.
Last August, Fireside offered similar demo kits for Dastardly Dirigibles (see "'Dastardly Dirigibles' Launches Demo Program").