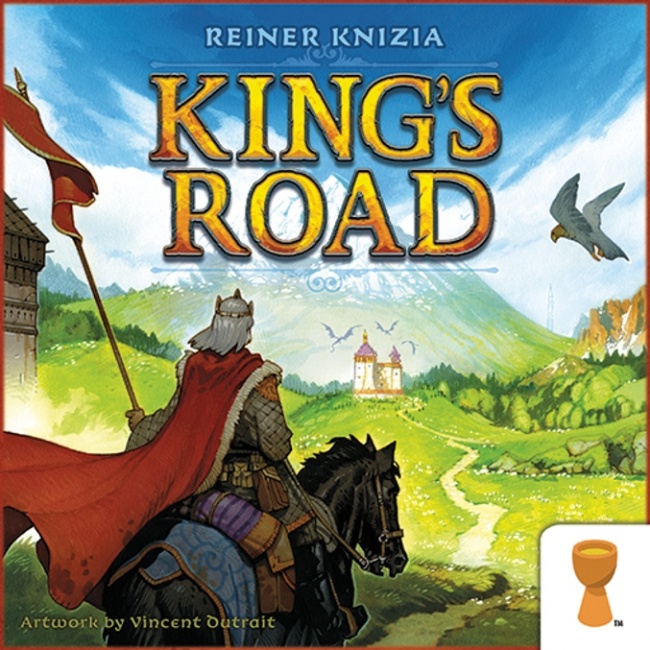 Grail Games has announced a deal to re-publish two long out-of-print Reiner Knizia games this year:
King's Road
and
Stephenson's Rocket
.
King's Road is a new version of Imperium, which has been out of print since 2001. In this simultaneous action selection and area control style game, players use identical decks of cards to manipulate events in a medieval kingdom and earning favor from the king. Grail Games will release King's Road in mid-2017.
The game comes with 1 game board, 55 cards, and 76 markers, featuring artwork by Vincent Dutrait (Medici, Lewis & Clark). King's Road was designed for 2 to 5 players and takes about half an hour to play. MSRP is tentatively set at $30.00.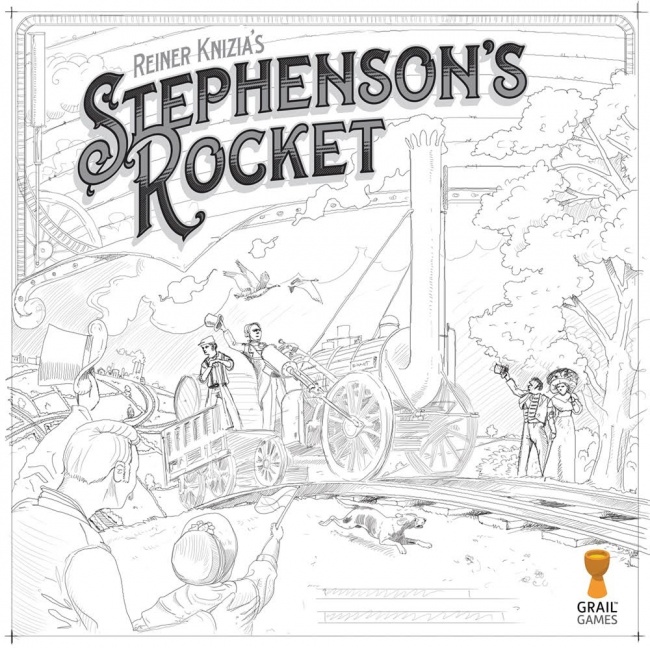 Originally published in 1999,
Stephenson's Rocket
is a railroad empire building game set in England shortly after the invention of the steam locomotive. Players acquire shares in railroad companies and use them to lay track tiles on the game board, expanding and merging railways. Release is planned for December.
This revamped version of Stephenson's Rocket will feature artwork by Ian O'Toole (Vinhos, Lisboa), and includes 1 game board, 60 rail tiles, 73 tokens, 28 markers, and 7 locomotive miniatures. Stephenson's Rocket is for 2 to 4 players and plays in about an hour. MSRP will be approximately $50.00.
Grail Games also plans to produce a new expansion for Stephenson's Rocket, set in the Eastern United States.
Last year, Grail Games released a new version of another Knizia game, Medici (see "Reiner Knizia's 'Medici' Returns").