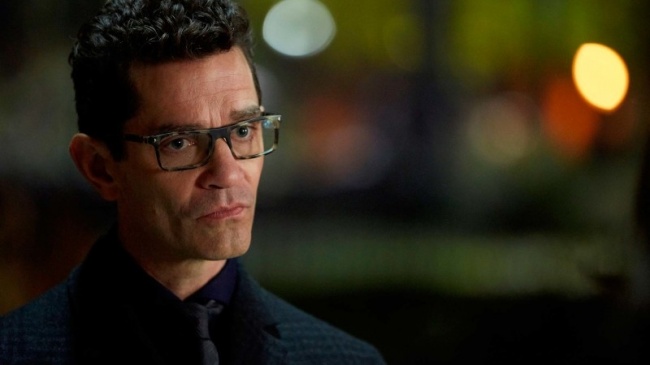 In a case of bad news / good news,
Variety
reports that CBS's
Star Trek: Discovery
will likely miss its May debut and that genre favorite James Frain has been cast as Spock's father, Sarek.
"This is an ambitious project; we will be flexible on a launch date if it's best for the show," said CBS in an official statement. "We've said from the beginning it's more important to do this right than to do it fast. There is also added flexibility presenting on CBS All Access, which isn't beholden to seasonal premieres or launch windows."
Production on Discovery is set to begin next week, pushed back from a November start. Discovery is set to debut on CBS before the series moves to CBS All Access, the network's proprietary streaming service. Netflix will distribute the series in 188 countries around the world, Deadline reports.
Development of the series has been bumpy at best. The series was originally set to be the flagship for CBS All Access (see "New 'Star Trek' Series Loses Showrunner"). The debut has already been delayed once, from January 2017 to May 2017 (see "'Star Trek: Discovery' Delayed"), and showrunner Bryan Fuller left in October amid reports that series development was not proceeding quickly enough (see "New 'Star Trek' Series Loses Showrunner").
Most major roles were cast in November (see "Michelle Yeoh Cast in 'Star Trek: Discovery'" and "'Star Trek: Discovery,' 'Vampire Chronicles,' 'Lost in Space,' 'Happy'"). Series lead Sonequa Martin-Green (The Walking Dead) was only cast in mid-December (see "'Star Trek: Discovery' Lead Cast").
Frain's casting in the series has been overshadowed by coverage of the anticipated delay. Frain will play Spock's father Sarek, who has made multiple appearances over 50 years of the Star Trek franchise. Frain has played roles in several popular genre series, including Orphan Black, Gotham, Agent Carter, Grimm, and True Blood.