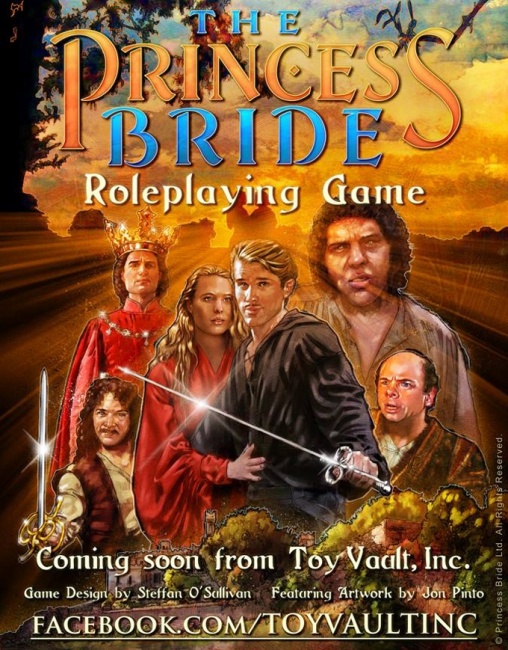 The 1987 fan-favorite film
The Princess Bride
will be the basis for a new roleplaying game from Toy Vault, releasing later this year.
The Princess Bride Roleplaying Game was designed by the creator of FUDGE, Steffan O'Sullivan, and uses the same light roleplaying game system. The game will present the world of The Princess Bride, along with guidelines for running games with the film's uniquely light-hearted twist on the fantasy genre.
Toy Vault first announce that it had a license for the Rob Reiner film back in 2007 (see "Toy Vault has 'Princess Bride'"), and has produced a number of games and toys based on the property (see "'Princess Bride-opoly'"). Publisher Game Salute has also licensed the movie for a number of games, most recently The Princess Bride: I Hate to Kill You (see "'The Princess Bride: I Hate to Kill You'").