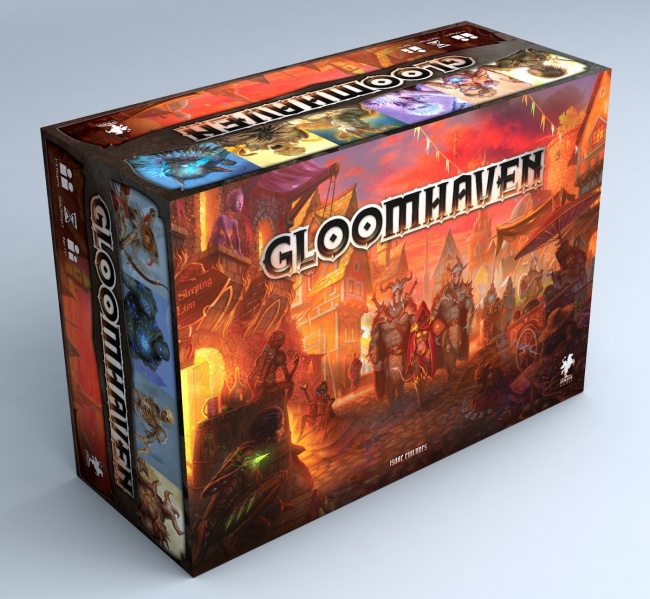 Cephalofair Games will release
Gloomhaven
, a legacy-style cooperative dungeon crawl board game, into trade in late February.
In Gloomhaven, the players work together as a team of adventurers in a darkly-themed medieval fantasy world. Their characters move around the modular game board, fighting monsters using a card-based combat system. The monsters, in turn, are controlled through the game system. The environment of the game changes between adventures, based on the actions and decisions of the players. This "legacy" style mechanic creates an evolving setting over a series of games, as the players explore the branching storyline, adding components as the story evolves.
(Click either image for larger view.)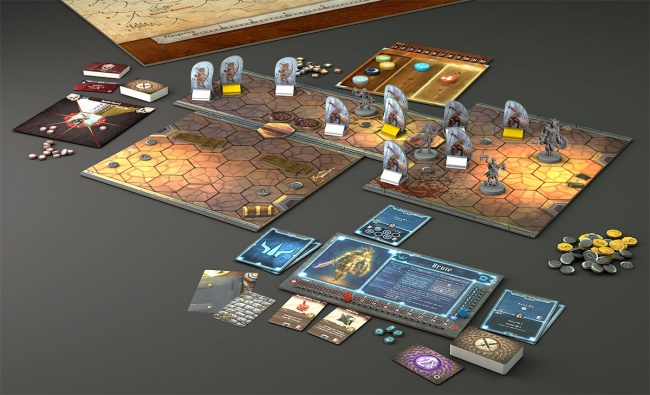 Gloomhaven
was created by Isaac Childres (
Forge War
). The game comes with 12 hero classes, each represented by a 32mm plastic miniature and 30-card deck, 45 monsters, each with a stand-up counter and card deck, 30 double-sided map tiles, 70 overlay tiles, 642 cards, 150 cardboard tokens, 6 wooden tokens, 12 character sheet pads, 1 party sheet pad, and a campaign map with stickers. The game is for 1 to 4 players, and each adventure takes about 30 minutes per player. MSRP is $120.00.
Production of Gloomhaven was funded through a Kickstarter campaign in October 2015, which attracted $386,104 from 4,904 backers (an average of $78.74 per backer). Kickstarter fulfillment is occurring this month, with release into the trade to follow.