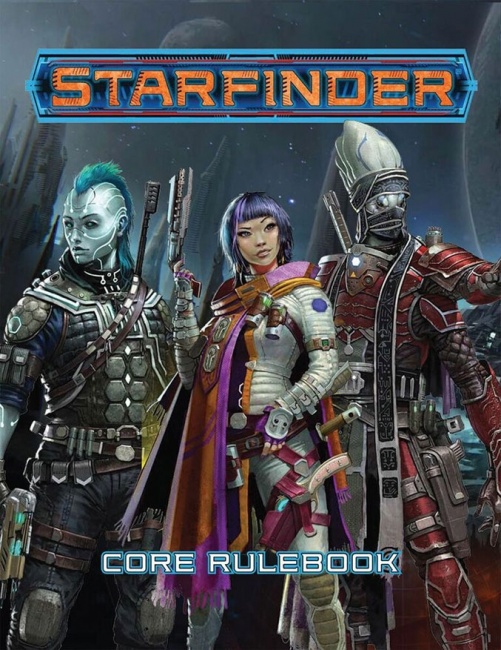 The full wave of initial releases for Paizo's much anticipated sci-fantasy RPG
Starfinder
has been announced.
Paizo will be launching Starfinder with a slew of titles at this year's Gen Con. The game, set in a sci-fantasy future of Paizo's Pathfinder game, mixes science and magic, includes classic races as well as new ones, corporations and gods interacting and more. Trade releases will happen after Gen Con in late August.
Anchoring the release is the Starfinder Core Rulebook, an impressive 560-page full color hardcover that includes all of the rules necessary to start a Starfinder RPG for both the player and Game Master. It has the complete rules for every classic fantasy race from Pathfinder RPG as well as introducing several new races. New classes include seven science-fantasy classes that mix and match science fiction and fantasy elements. Information on starships, science-fantasy weapons and armor, spells, alien environments, and a detailed overview of the core setting are included. Information on converting Pathfinder and Starfinder games is also included, keeping with earlier announcements of inter-game compatibility (see "Paizo Plans Science Fiction RPG Compatible with 'Pathfinder'"). MSRP is $59.99.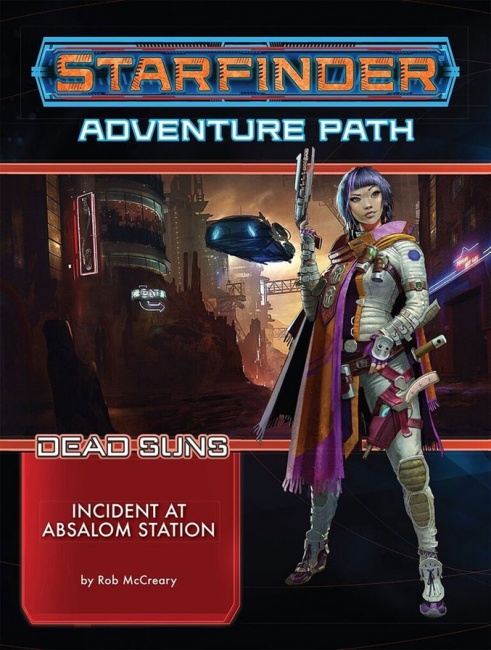 Also releasing is the
Starfinder Adventure Path: Incident at Absalom Station (Dead Suns 1 of 6)
. Players explore the mystery of a suddenly-appearing deserted mining ship with an asteroid in tow, and learn the fate of the crew and the danger of an ancient alien weapon. Each installment of this Path is a full-color softcover 64-page volume, with in-depth details that expand the campaign setting and provide an ever-increase richness to
Starfinder
campaigns. Releasing every other month, each volume has an MSRP of $22.99.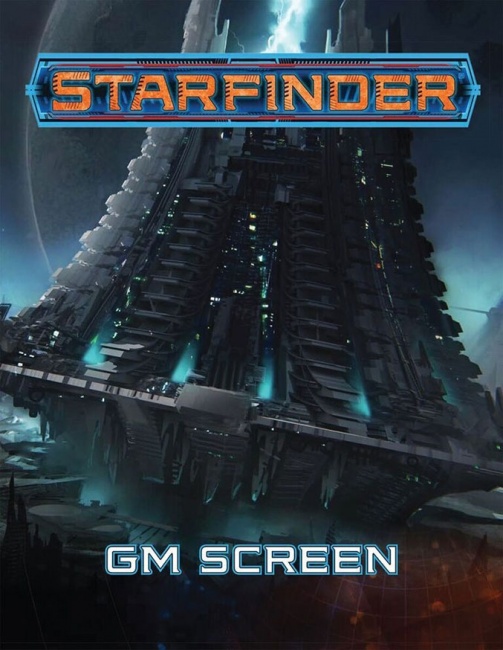 Supporting these releases are a variety of accessories. The
Starfinder GM Screen
is a beautifully illustrated four panel screen with a huge number of charts to keep key rules at the ready; measuring 34" x 11" when unfolded, the screen has an MSRP of $19.99. The
Starfinder Player Character Folio
allows for an incredibly detailed record of everything about a character, and is based on the popular
Pathfinder Character Folio
; MSRP is $9.99. Battles of all kinds are made easier with the
Starfinder Flip-Mat: Basic Terrain
and
Starfinder Flip-Mat: Basic Starfield
, MSRP $14.99 and $19.99, respectively, and the
Starfinder Pawns Base Assortment
and
Starfinder Core Pawns Colelction
, MSRP $9.99 and $24.99, respectively.
Even before the release at Gen Con, eager players can get a preview of Starfinder on Free RPG Day, June 17, with Starfinder First Contact, a dossier of otherworldly foes designed for use with the game, but easily converted to Pathfinder.
(See images of all new products in gallery below.)