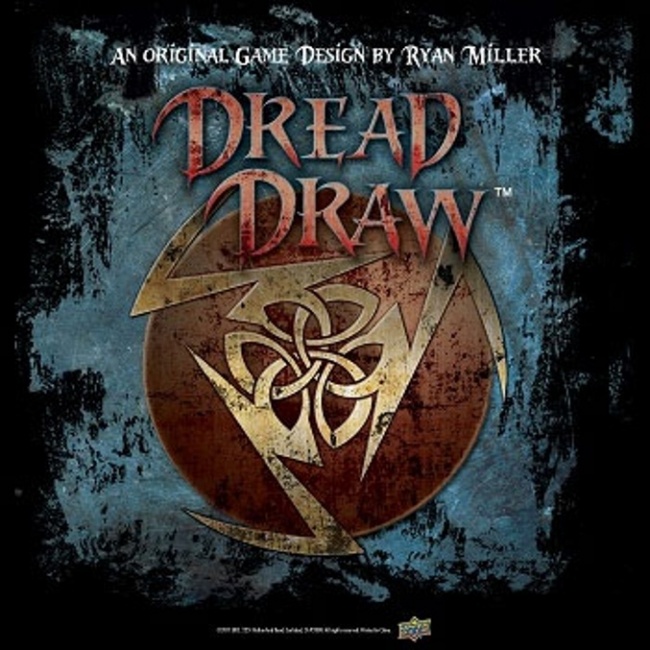 Upper Deck has announced a limited run promotion for all first printings of games in 2017. The cards will premiere in four new original games releasing this year.
Every game released in 2017 will include a First Printing Promo card; depending on the release, this can be alternate art versions of cards from the game or cards with new abilities or effects. This First Printing Promo will be included in all first print copies of all of Upper Deck's games, licensed and unlicensed alike.
While most known for licensed games, in 2017, Upper Deck's plans for a slew of original IP games from well-known designers (see "'Deadpool,' 'Homies,' 'Shark Island,' More", and "Upper Deck Teases 'Dungeon Draft," 'Dingo Ate the Baby'")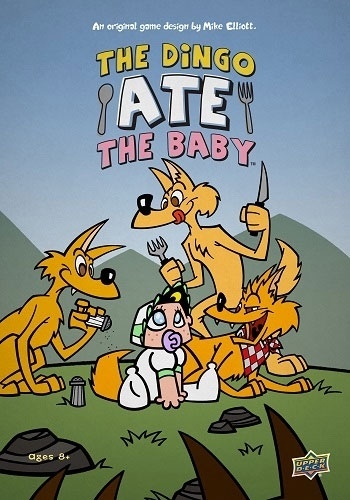 The Dingo Ate the Baby
is a fast-paced card game where players engage in a press-your-luck game with elements of blackjack and "Rock, Paper, Scissors", filled with sabotage and inter-player shenanigans. From renowned designer Mike Elliott (
Quarriors!
,
Dreamblade
,
Thunderstone
), this light game with fanciful art plays 2 – 5 players, and releases in Spring 2017.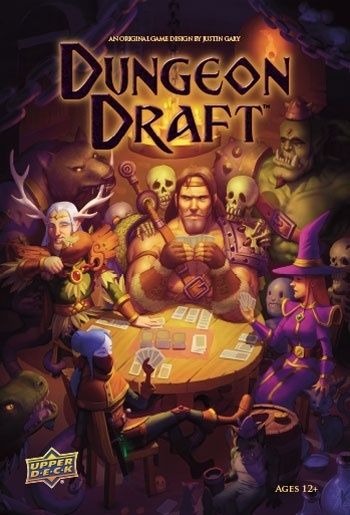 Dungeon Draft
will be the newest game from Justin Gary (
Ascension
,
World of Warcraft Miniatures Game
), with players drafting heroes and weapons in an attempt to best defeat monsters and complete quests. Designed for 2 – 5 players for 30 – 45 minute games, the drafting game releases in Spring 2017.
(Click any image for larger view.)
For Summer 2017, Upper Deck is offering
Dread Draw
by Ryan Miller (
Kaijudo
,
Epic PVP: Fantasy
) and
Shark Island
by Richard Launius (
Arkham Horror
,
Elder Sign
) and Pete Shirey (
Delve
).
Dread Draw
is a press-your-luck game of competitive fortune telling, with players pitted against each other trying to summon cards and be the last player standing. It is designed for two or more players, and plays in 30 minutes or less.
Shark Island
is a semi-cooperative game with two sides, the monstrous Shark versus up to four Shark Hunters. Playing in 60 minutes, it combines deduction with dynamic combat and high-tension action.
While branching out into original IPs, Upper Deck has shown no signs of slowing down when it comes to producing licensed materials, including its Legendary series. OP kits for Marvel: Legendary Deck Building Game release in February (see "Upper Deck Launching OP Kits for 'Marvel: Legendary'").