There's been lots of news on upcoming geek film productions in the last few days, and we round it up here.
Nicole Kidman (Lion, Moulin Rouge, Eyes Wide Shut) is in early negotiations to join Aquaman, THR reported. Kidman would play Aquaman's mother Atlanna, who is a member of Atlantis' royal family.
Also announced this week, Yahya Abdul-Mateen II (The Get Down) is in early talks to play a well-known Aquaman villain, Black Manta, Variety reported. He would be the second villain to surface in the film, since Patrick Wilson has been cast as Aquaman's half brother Orm (see "'Transformers,' 'Aquaman,' 'Tomb Raider,' 'Alita,' 'Power Rangers,' 'Planet of the Apes'"). Production on the film, which stars Jason Momoa, will begin in Australia in August.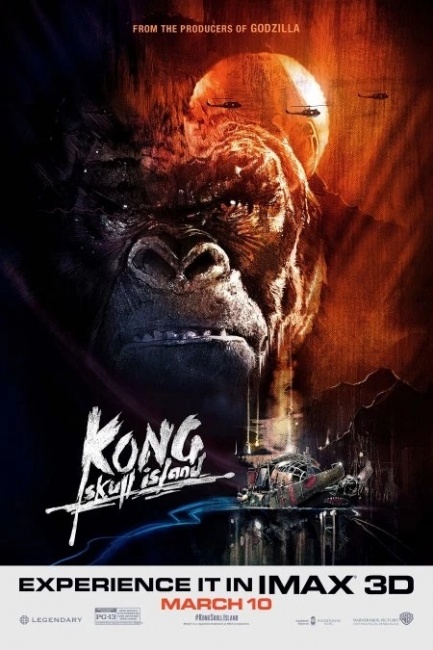 Kong: Skull Island
debuted a new poster for the IMAX release, inspired by Bob Peak's iconic poster for
Apocalypse Now
. The new
Skull Island
poster reflects the 1970s-era setting of the film, swapping the image of Brando from the inspiration with an image of the King of All Apes. The film stars Tom Hiddleston, Samuel L. Jackson, John Goodman, Brie Larson, Jing Tian, Toby Kebbell, John Ortiz, Jason Mitchell, Shea Whigham, Thomas Mann, Terry Notary and John C. Reilly. The first trailer was released in November (see "
First Full Trailer for 'Kong: Skull Island'
"), and Legendary recently began releasing a barrage of TV spots online (see "
New 'Kong: Skull Island' TV Spots
"). The film opens in theaters on March 10 (see "
Best in Shows--Q1 2017
").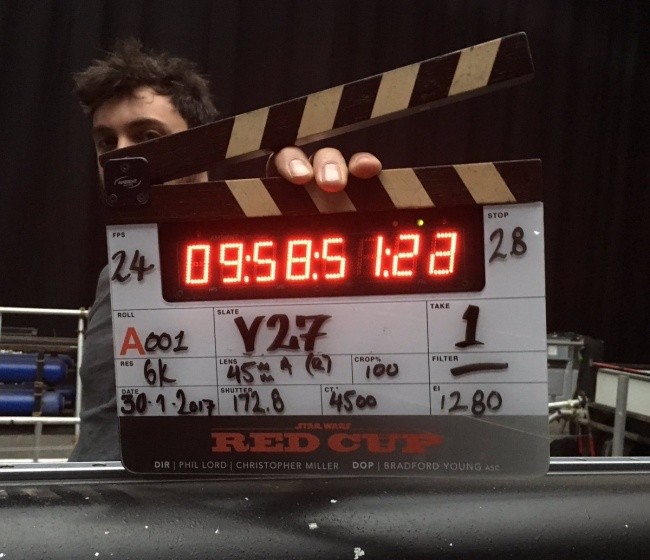 Han Solo
co-director Chris Miller took to
Twitter
to reveal that filming had begun on the hotly anticipated film. In the process, he also revealed the working title of the film: Red Cup. Phil Lord is directing the film with Miller (see "
'Lego Movie' Helmers to Direct 'Han Solo' 'Star Wars' Spin-Off
"). The role of Solo is being played by Alden Ehrenreich (see "
Young Han Solo Cast
"). Other members of the cast include Donald Glover as Lando Calrissian (see "'
Han Solo,' More
"), Woody Harrelson as Solo's mentor (see "
Woody Harrelson For 'Han Solo' Film
"), and Emilia Clarke in an undisclosed role (see "
'Black Panther,' 'Han Solo'
").
Han Solo
opens May 25, 2018.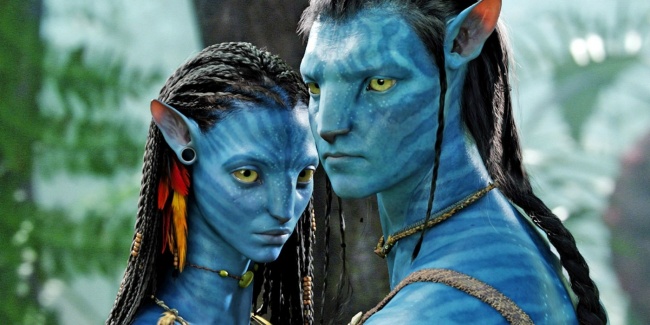 James Cameron's
Avatar
sequels are finally getting underway, but it looks like it's going to be a long haul. In a wide-ranging interview with
The Daily Beast
, Cameron revealed that he had just finished the script for
Avatar 5
and pre-production has begun, with motion capture scheduled for later this summer. "The thing is, my focus isn't on
Avatar 2
," Cameron told
The Daily Beast
. "My focus is on
Avatar 2, 3, 4
, and
5
equally. That's exactly how I'm approaching it. They've all been developed equally." The first of the sequels is currently slated for Christmas 2018, which seems unlikely.