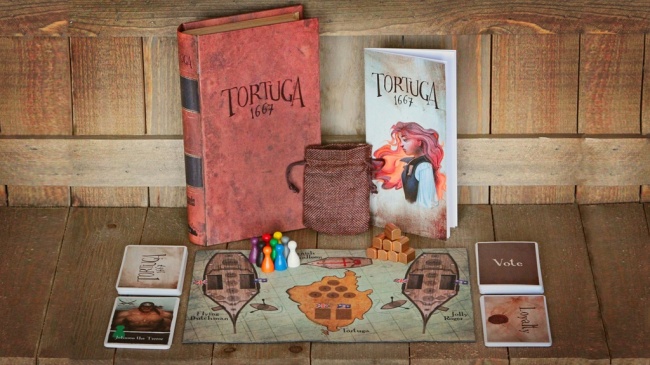 Facade Games has announced its second title, the pirate-themed
Tortuga 1667
, tentatively planned for September release. The game is currently seeking funding on Kickstarter.
(Click any image for larger view.)
Set in the "golden age of piracy", Tortuga 1667 puts players in the role of pirates hoping to gather as much treasure as they can by looting Spanish treasure ships. But loyalty is scarce among pirates, and they must always be on the lookout for betrayal, lest they be marooned on the island of Tortuga and robbed of their gold.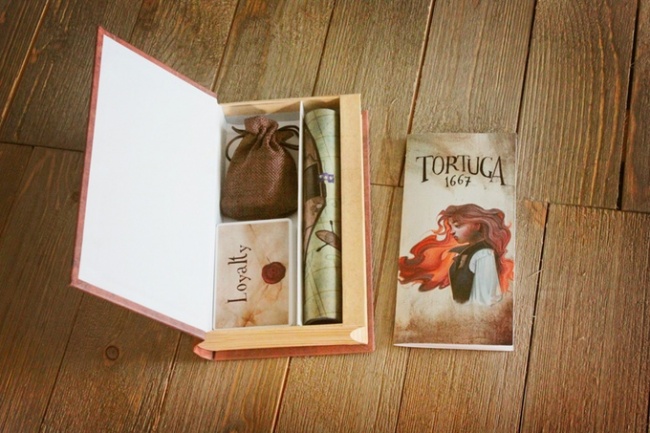 Facade Games is putting a lot of effort into the game components and ambiance for
Tortuga 1667
. The game will be packaged in a box made to look like an old battered book, complete with fake pages and curved spine. The game board will be a thick rubber playmat, and wooden pieces can be stored in a burlap bag.
Tortuga 1667 was created by Travis and Holly Hancock and features artwork by Sarah Keele, the same trio who created Facade's first game, Salem. Tortuga 1667 includes 1 rubber playmat, 64 cards, 9 wooden pawns, 8 wooden treasure chests, a burlap pouch, and biographies of the game's nine characters. It is intended for 4 to 9 players, ages 12 and up, and plays in under an hour. MSRP has been tentatively set at $24.99.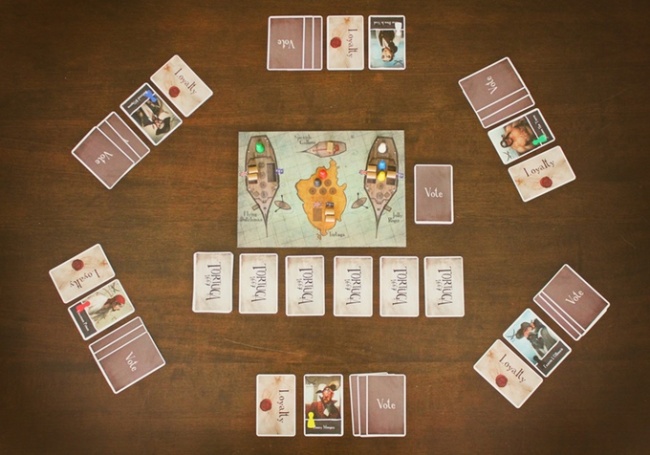 Facade is financing the project through a Kickstarter campaign, which has broken the $200,000 mark with two weeks remaining. The campaign includes a retailer-only backing package. Backer fulfillment is scheduled for August, with release into the trade to follow. The Kickstarter and production versions will be identical.