Lion Forge has been rolling out its Catalyst Prime superhero line this week, and has exclusively shared info on a new title written by Alex de Campi.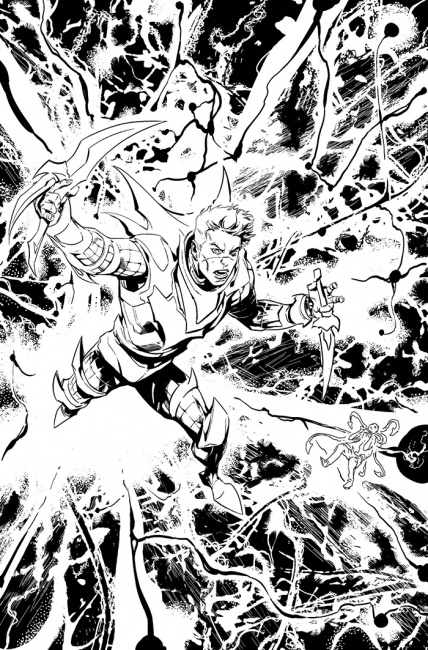 Astonisher
is written by de Campi, illustrated by Pop Mhan, colored by Jessica Kholinne, and lettered by AndWorld Design.
Astonisher
follows Magnus Atitarn, a highly successful man of industry until he fails to stop an asteroid headed for Earth. His near-fatal attempt leaves him in ruins but with the power to read minds, and he uses this power and the prototype Astonisher technology to become a superhero.
Click Gallery below for a Preview of Astonisher #1!
Lion Forge has previously released info on three other Catalyst Prime titles.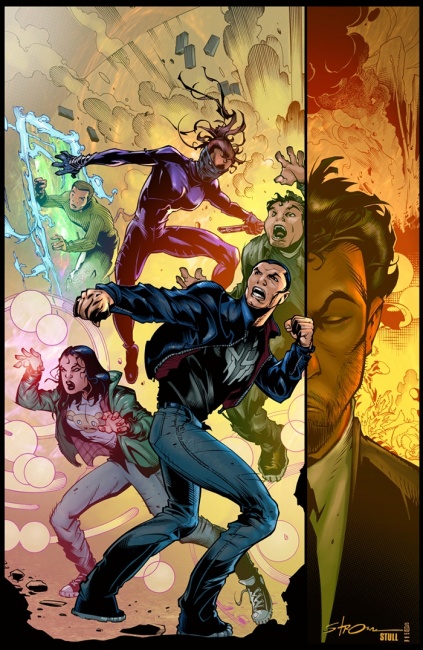 Incidentals
, announced in an exclusive with
THR
, follows billionaire Bo Vincent Chen, who develops superpowers in the wake of the failed attempt to stop the asteroid.
Incidentals
is from writer Joe Casey, creator Ramon Govea, penciller Larry Stroman, inker Rob Stull, colorist Snakebite Cortez, and Letterer Saida Temofonte.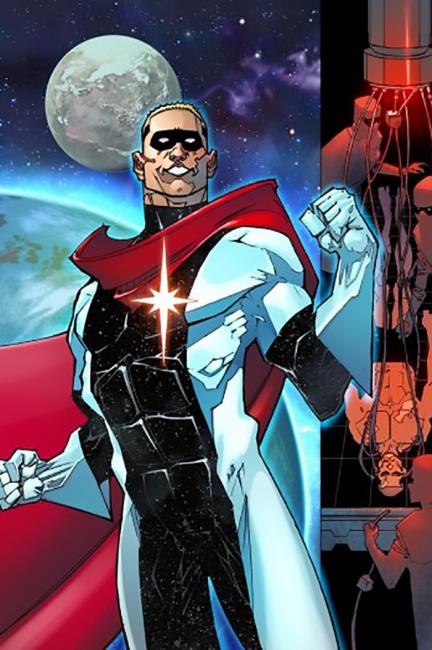 THR
further revealed that Casey is also writing
K.I.N.O.
with artist Jefte Palo, colorist Chirs Sotomayor, and letterer Todd Klein. The series follows British astronaut Alistair Meath, who presumably died while trying to stop the asteroid but appears to be the secret identity of Kinetic Impulse Neoterrestrial Operative.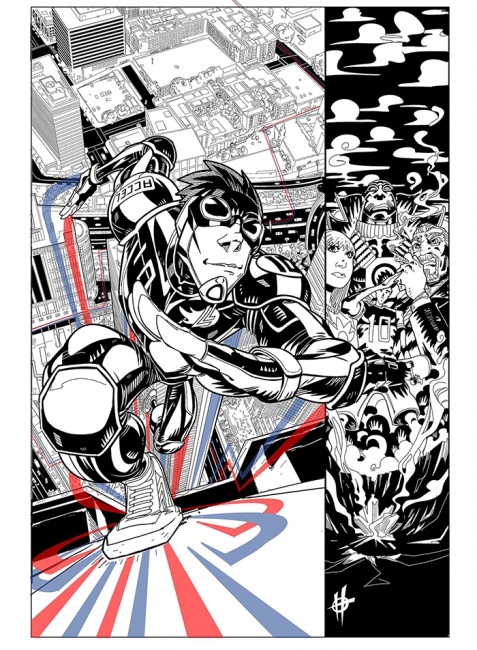 Finally, as revealed to
CBR
, Casey is writing a third series,
Accell
, with artist Damion Scott, inker Robert Campanella, colorist John Rauch, and letterer Janice Chiang. In
Accell
, Daniel DosSantos finds himself with the ability to move faster than sound after the asteroid.
Specific release dates for all four series were not announced.
Lion Forge announced the Catalyst Prime superhero imprint in October (see "'Lion Forge Announces Two New Comic Book Imprints"), and it is set to kick off on May 6 with Catalyst Prime: The Event, Lion Forge's entry for Free Comic Book Day (see "Silver FCBD Comics Announced").