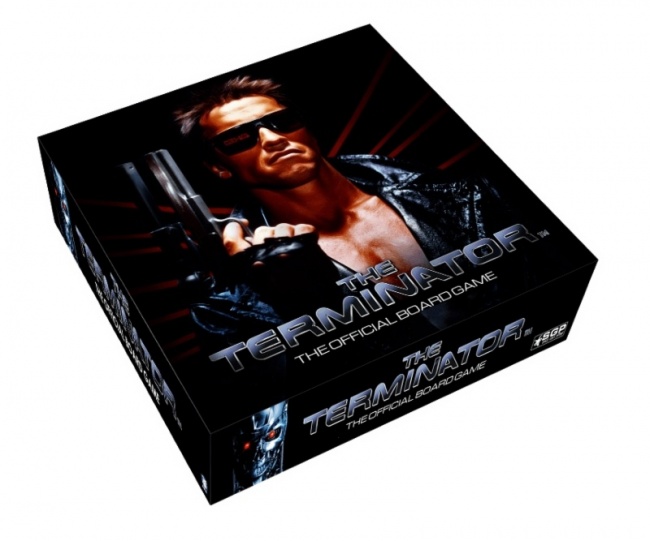 Space Goat Productions has revealed details on its upcoming licensed board game based on
The Terminator.
The project is currently seeking funding on Kickstarter.
Space Goat announced the license last fall (see "'The Terminator: The Official Board Game'"), and now has shared images and plans for trade release.
The Terminator: The Official Board Game is an asymmetrical strategy game where one player takes control of Skynet and its killing machines, and the other players work cooperatively as part of the human resistance. There are two game boards, one set in 1984, and one in 2029. The future board involves skirmish battles and resource management in a duel for domination, the 1984 board has players take on personal missions which have consequences that instantly change gameplay on the future board – components can be added or erased in real time. The game is designed by Lynnvander Studios (The Legacy Series, Buffy the Vampire Slayer: The Board Game) and Taylor Smith (Evil Dead 2: The Official Board Game).

The box includes two game boards, 11 stat cards, 20 mission cards, 160 action cards, 20 human characters, 7 Skynet characters, 7 Skynet vehicles, 12 location hexes, 8 obstacle tiles, 12 resource cache cards, 4 resource cache tokens, 30 resource tokens, 1 time lab token, 8 damage tokens, and 2 cyber dice. MSRP is $59.99 (tentatively). Release is planned for Winter 2017.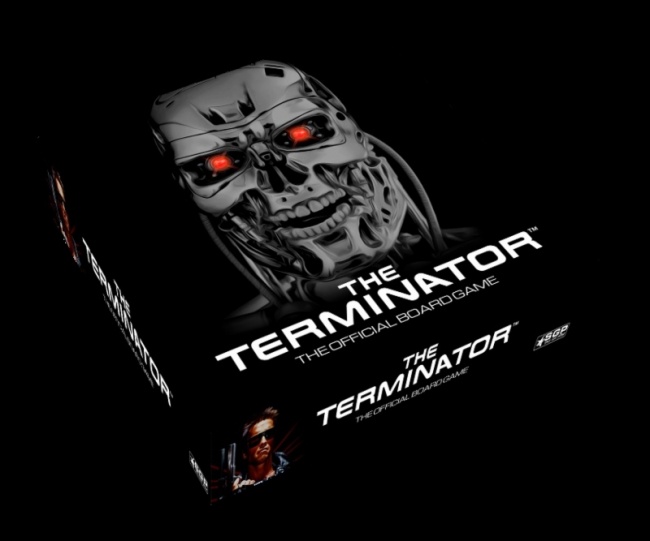 Exclusive to the Kickstarter campaign is the
Termination Box
, which includes 5 additional charter miniatures: a squad car, T-800 Motorcycle, HK Aerial, End-of-Movie Sarah Conner, and Sarah's Jeep. Additional miniatures will be included if stretch goals are unlocked. After the campaign the
Termination Box
will only be sold on Space Goat's webstore and at conventions. Additional miniatures are available as optional add-ons during the campaign.
The Kickstarter includes a retailer pledge for 6 copies of the game and 6 Termination Boxes. Fulfillment is planned for December 2017.
See miniature images in the gallery below!