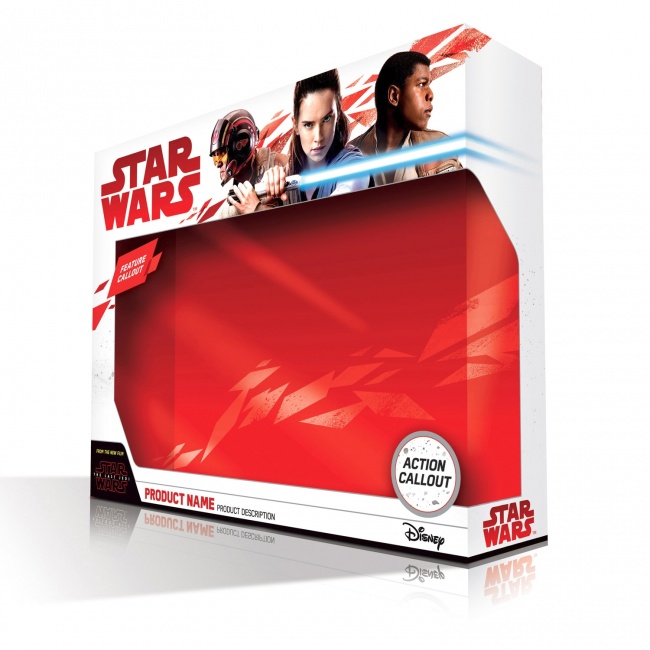 Disney and Lucasfilm announced
Star Wars
Force Friday II, a global reveal for the first merchandise for
Star Wars: The Last Jedi
. Sales of toys, collectibles, books, and apparel will begin at 12:01 a.m. on Friday September 1.
The first Force Friday was held on September 4, 2015 to promote the upcoming Star Wars: The Force Awakens merchandise (see " Major Retailers Prepare for 'Star Wars' Force Friday"). The event generated sales that totaled around $2 Billion before the end of the year (see "Estimate: $2 Billion in 'Star Wars' Toys"). Though there wasn't a coordinated release for non-Skywalker saga film Rogue One: A Star Wars Story last year, Star Wars toy sales reached almost $760 million in 2016, according to global information company NPD, maintaining its top property spot in toys industry performance based on sales.
Details are still under wraps until closer to the event date. "Toys play a unique role in the Star Wars universe, and we're proud to have been part of that incredible legacy for the past 40 years. The new line for The Last Jedi is our most innovative yet, and we're excited to unveil it on Force Friday II," said Samantha Lomow, Hasbro senior vice president.
Star Wars: The Last Jedi will release in theaters on December 15 (see "Best in Shows--Q4 2017").