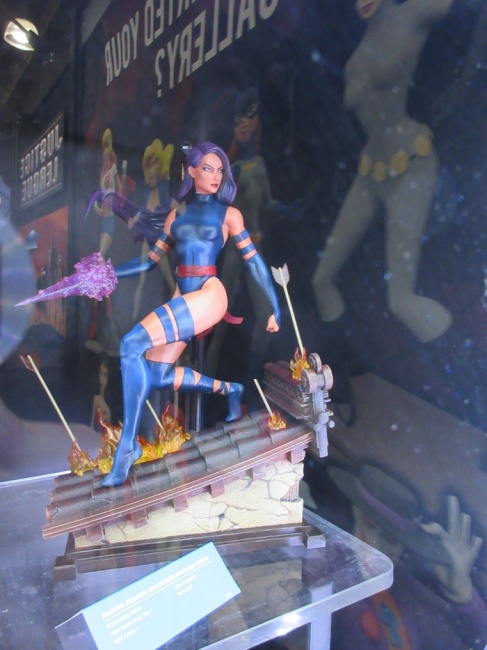 At New York Toy Fair, Diamond Select Toys revealed upcoming releases for several Marvel and Hollywood-based lines.
New Premiere Collection Psylock, as well as higher end Marvel Masterworks resin pieces of Doctor Strange, Civil War Captain America and Iron Man (sold separately) made their debut at the show.
The 7" Marvel Select line will add Spider-Man from Spider-Man Homecoming, Spider-Gwen from the comics, Star Lord from Guardians of the Galaxy Vol. II, Daredevil from the Netflix series.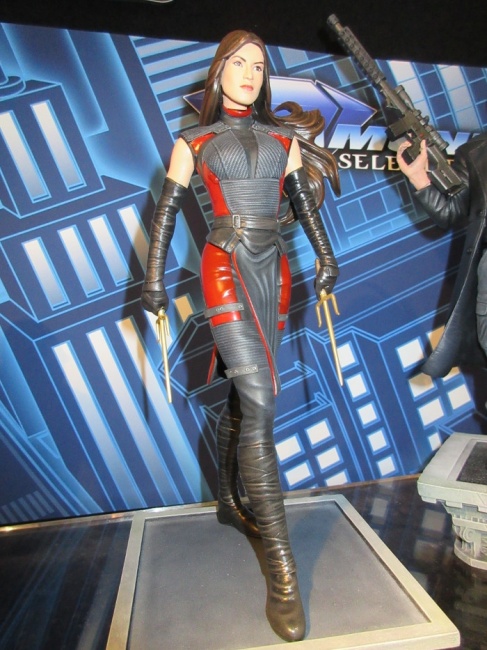 The Marvel Gallery line will add Daredevil and Elektra from the second season of
Marvel's Daredevil,
several statues from
Guardians of the Galaxy Vol. 2,
Miles Morales Spider-Man, Black Panther, and Sam Wilson – Captain America.
A new Deadpool figure, based on the 1970s Amigo figures will come with his Marvel Now costume, the Ultimate Deadpool costume and a pirate suit.
The Ghostbusters Select Series 6 line of figures will begin this fall with Ghostbusters 2's Vigo the Carpathian. MSRP is $24.99.
New Vinimates vinyl figures this year will include Predator muddy Dutch and "cloaked" predator, as well as Ghostbusters Mr. Stay Puft and Slimer, and Back to the Future II Marty and Doc Brown in their "future" outfits.
Diamond Select will release Minimates figures based on the classic 1987 Teenage Mutant Ninja Turtles cartoon series, a set from Spider-Man Homecoming, and a set for Marvel's Iron Fist.
New Nightmare Before Christmas Series 4 figures Behemoth, Pajama Jack Skellington, and Lock, Shock & Barrel come with various set pieces. New busts were also on display.
See images in the gallery below!