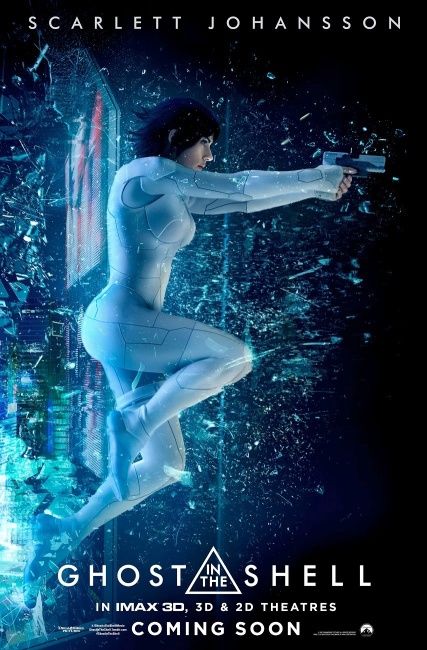 There has been lots of news on upcoming geek movie productions in the last few days, and we round it up here.
Principle photography has ended on Alita: Battle Angel, the adaptation of Yukito Kishiro's graphic novel, but one of the cast members was kept secret. EW revealed that Michelle Rodriguez (Fast & Furious films, Avatar, Resident Evil) will be playing the cyborg Gelda. The film stars Rosa Salazar as Alita and Christoph Waltz as the scientist who rebuilds her. There is still a lot of visual effects that will need to be incorporated into the live-action movie, so release is scheduled for July 20, 2018 (see "Best in Shows--Q3 2018").

Yvonne Strahovski (Chuck, Dexter, 24: Live Another Day) is in final negotiations to join The Predator reboot, THR is reporting. The cast will be headlined by Olivia Munn and Boyd Holbrook (see "'Predator,' Live-Action 'Voltron,' 'Deadpool 2,' 'Dark Tower,' More"). Strahovski will play the mother of Tremblay, a boy who stumbles into the conflict between the Predators and his father (Holbrook), her ex-husband. The film, directed by Shane Black, began production this week in Vancouver. He recently revealed via Twitter that the film will be rated R. Release is planned for February 9, 2018.
Kyle Chandler (Bloodline, Friday Night Lights) will star with Millie Bobby Brown (Stranger Things) in Legendary and Warner Bros.' Godzilla: King of the Monsters, THR is reporting. Chandler will play a scientist and father of Brown's character. Brown was cast in January (see "Eleven from 'Stranger Things' Cast"). Michael Dougherty will direct. Release is planned for March 22, 2019.
Paramount released two new IMAX posters for the live-action adaptation of Ghost in the Shell. The first shows a familiar scene from the trailers where Scarlett Johansson (The Major) crashes through a window after diving off a building (see "New 'Ghost in the Shell' Trailer").

The second is a closer look at one of the cybernetic geisha that goes rogue on her client. The movie releases in theaters on March 31.
Twentieth Century Fox also released a prologue video for its upcoming Alien: Covenant feature (see "Prologue for 'Alien: Covenant'").