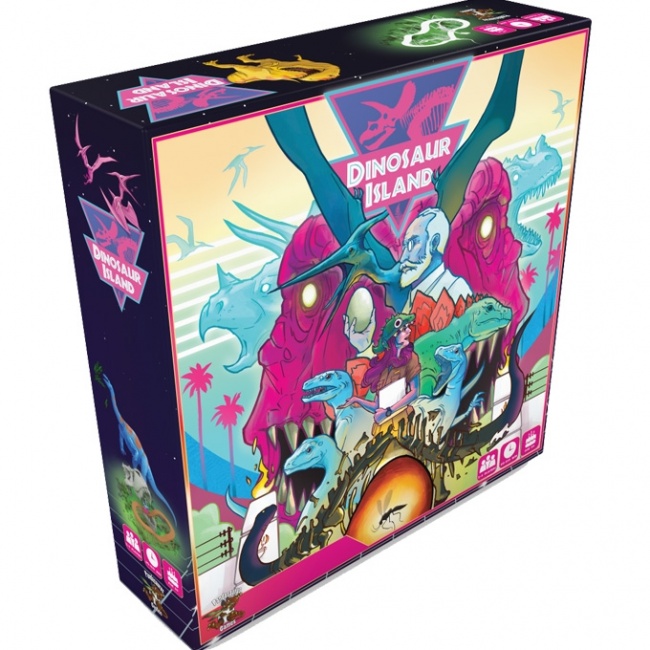 This August, Pandasaurus Games will release
Dinosaur Island
, a game about building dino theme parks.
Dinosaur Island is the creation of Jon Gilmour (Dead of Winter) and Brian Lewis (Titans of Industry). Players compete to build the most attractive dinosaur theme park by extracting fossil DNA and genetically engineering dinosaur species back to life, a la Jurassic Park. Players must balance the attractiveness of their dino exhibits with their potential danger, and can build more traditional theme park attractions as an alternate way to earn visitors.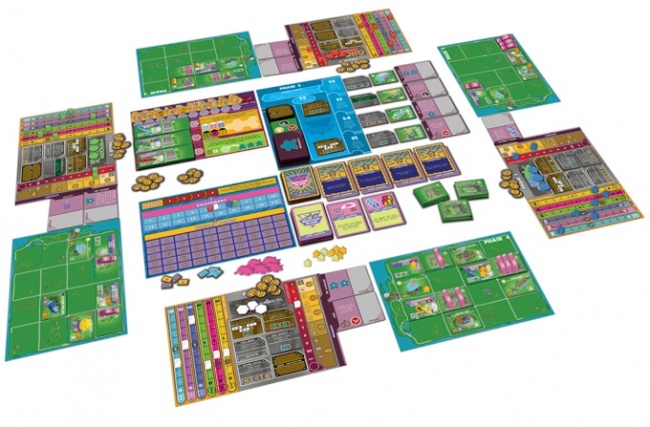 Gameplay combines elements of worker placement games, dice games, set collection, and auctions. Replayability is maximized through the use of special "Plot-Twist cards," which alter core game rules at the beginning of each game.
Dinosaur Island includes 11 small game boards, 40 cards, 10 DNA dice, 96 wooden meeples, 50 dinosaur pawns, 124 wooden cubes, 93 tiles, and 74 tokens. The game is intended for 1 to 4 players, ages 10 and up, and has a scalable length of play allowing games from 1 to 2 1/2 hours. MSRP is $69.99.
Pandasaurus is funding the project through a Kickstarter campaign, attracting over $100,000 in pledged support from over 1300 backers in the first two days of the one month campaign. Backer delivery is scheduled for August, with trade release of the standard version of the game planned for the same month.
Pandasaurus and IDW Games recently released Scott Almes' astronomy game Starfall (see "Astronomy Bidding Game 'Starfall'").