The next two expansions for Plaid Hat Games' card game
Ashes, Rise of the Phoenixborn
will get the deluxe treatment. Both expansions are scheduled for late spring.
The first of the two new expansions is The Laws of Lions, which features Odette Diamondcrest, a crusading warrior devoted to restoring divine order. The second, The Song of Soaksend, is built around the magical musician Namine.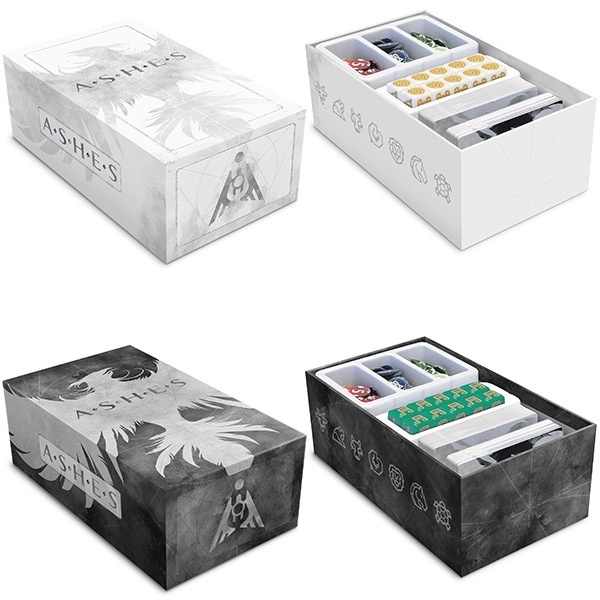 Both of the new sets will be "Deluxe Expansion Sets," with 10 new dice and a card storage box included as part of the expansion.
To support the new releases, Plaid Hat will launch a new story-driven organized play program called The War Within. The event will allow the game's fans to determine the path chosen by a new Phoenixborn, with chances to win alternate art versions of the Phoenixborn and Allies featured in the event's three tournament arcs. The Ashes Organized Play Kit 2 will release together with the two new expansions.
See the gallery for some samples of the alternate artwork.
Plaid Hat has also teased the next two expansions that will follow later this year: The Masters of Gravity and The Path of Assassins.
The acquisition of Plaid Hat by Asmodee last year has resulted in delays in the Ashes release schedule, an issue which the company's founder and studio director addressed late last year (see "Plaid Hat Addresses 'Ashes: Rise of the Phoenixborn' Delays").