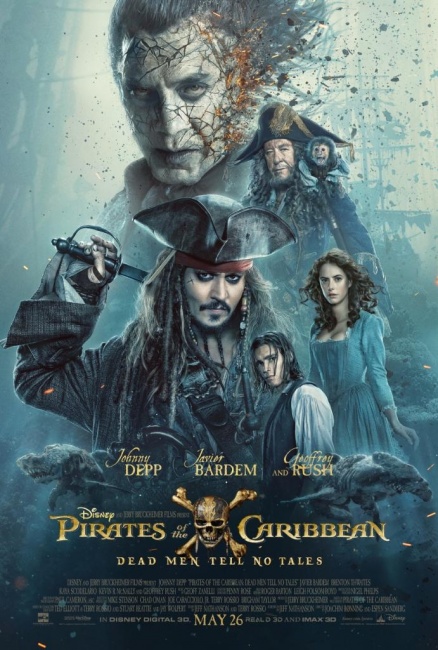 Captain Jack Sparrow is being haunted by past deeds once more in
Pirates of the Caribbean: Dead Men Tell No Tales.
(Click either image for larger view.)
Spanish Captain Armando Salazar (Javier Bardem) has risen from the depths of the Devil's Triangle with his army to rid the seas of pirates, and most especially Captain Jack Sparrow (Johnny Depp). Rather impressively, at some point ghost sharks will join the battle, as highlighted in this art released via AMC.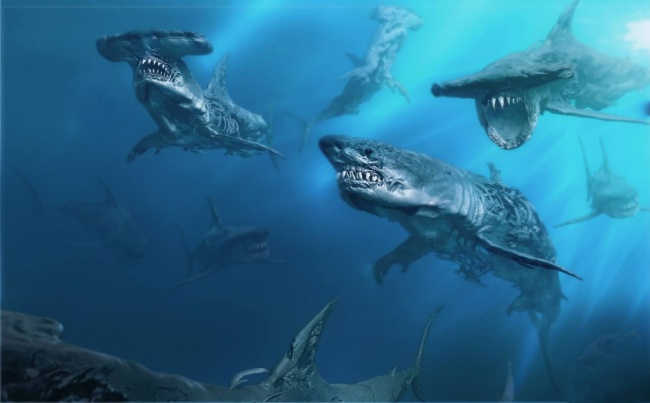 The movie opens in theaters on May 26.
A TV spot ran during the Super Bowl (see "Game Spots for Three Geek Movies")