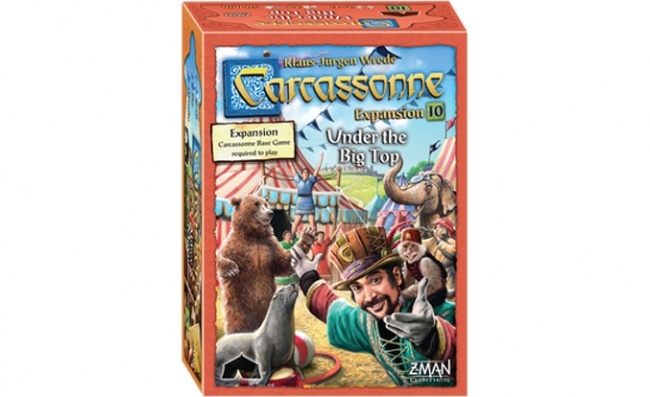 The tenth expansion set for Klaus-Jurgen Wrede's classic tile game
Carcassonne
, called
Under the Big Top
, will feature a circus theme. Z-Man Games will release the expansion in Q2.
Carcassonne: Under the Big Top features 20 new land tiles for the game, including 12 circus tiles and 8 acrobat tiles. Circus tiles use the new animal tokens and the big top figure to award bonus points to adjacent meeples, while acrobat tiles can be used to convert meeples into acrobats by creating meeple pyramids. In addition to the new tiles, a new ringmaster character is added to the game. The ringmaster can be used like a regular meeple, and can score bonus points for adjacent circuses and acrobats.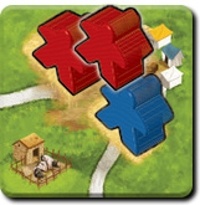 The new expansion will have an MSRP of $17.99.
Last autumn, Z-Man released the stand-alone Carcassonne Amazonas (see "'Pandemic: The Cure – Experimental Meds,' 'Carcassonne Amazonas,' More").