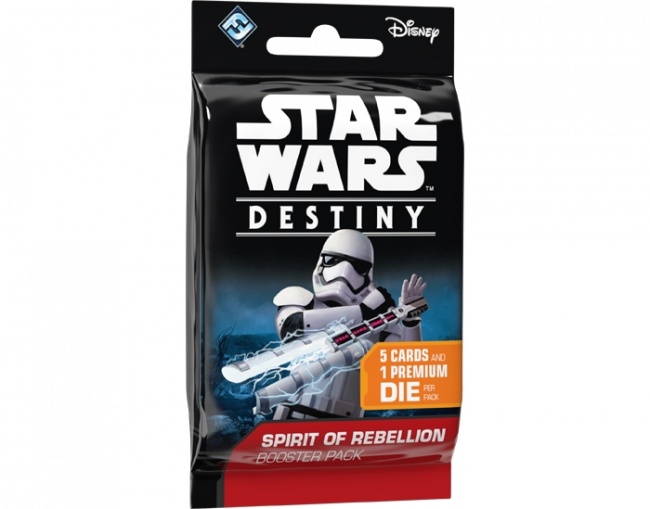 Fantasy Flight Games is coordinating with Friendly Local Game Stores (FLGS) worldwide to offer a
Spirit of Rebellion
preview event for its collectible dice and card game
Star Wars: Destiny
on April 1 – 2, similar to the launch parties it held when the game released (see "
'Star Wars: Destiny' Brings the Party
").
The Spirit of Rebellion Booster Packs release in May (see "Harness the 'Spirit of Rebellion'"), and a reprint of the Awakenings Booster Packs will arrive in June (see "ANA Reveals Plans for 'Star Wars: Destiny'"). Retailers can order a Spirit of Rebellion Prerelease Package which contains three kits, three booster pack displays (108 booster packs), and 12 copies of three different extended art cards (plus an extra set for the event organizer.) A downloadable poster and sign-up sheet are available online to advertise the event.
Players bring their Star Wars: Destiny decks to the event, where players will be paired with another attendee for casual format games. Players will be given the opportunity to purchase three Spirit of Rebellion Booster Packs at the beginning of the event. Players will be given a Mission card from the event kit that lists three unique objects to complete during game play. As players complete objectives, they will be rewarded with an extended art card from the Spirit of Rebellion set.
See art cards and mission card in gallery below.