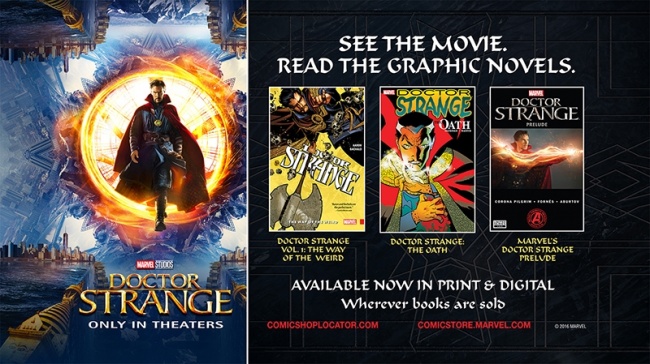 Marvel is launching a marketing campaign, including theater, television, and online media, to drive foot traffic and bring new readers into comic book stores.
Pre-trailer ads in theaters will start immediately, promoting spring releases. And when Guardians of the Galaxy Vol. 2 opens on May 5 (see "Full 'Guardians of the Galaxy' Trailer"), ads promoting Secret Empire (see "The Marvel Universe Vs. Captain America") will accompany select screenings.
Marvel will also air ads on the small screen, with dedicated ads, spots, and on-air interviews about Marvel's spring launches, including Secret Empire and the new X-Men titles, set to air on ABC and other networks.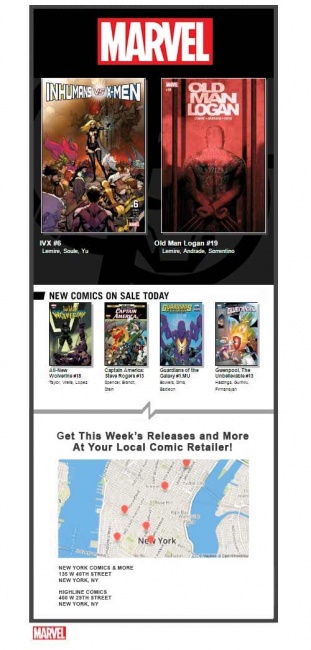 Online, Marvel is plans to use geo-targeting technology in conjunction with ads to drive fans of their movies, television shows, animation, games, and licensed product to comic book stores. When these fans engage with Marvel social media, online advertising, and e-mails, they'll be provided with the location, hours, and contact information for local comic shops. Marvel predicts that they will reach millions of prospective readers with the campaign. It will kick off with ads for
Secret Empire
and
X-Men Gold
.
Retailers are encouraged to contact their Diamond reps to ensure Marvel has the most up-to-date addresses and phone numbers.